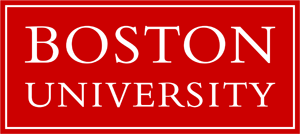 INPATIENT HOSPITALIST, School of Medicine, Section of Hematology and Medical Oncology at Boston University
Boston, MA 02118
The Section of Hematology and Medical Oncology at Boston Medical Center and Boston University Medical School, seeks a hospitalist to lead the inpatient hematology/oncology teaching service.
The hospitalist will serve as the attending physician for a 16-patient inpatient hematology/oncology service at Boston Medical Center, leading a team of internal medicine residents and interns from the Boston University School of Medicine.
The hospitalist will rotate on the service for 36 weeks per year, Monday-Friday. Weekend duties will be shared with other faculty in the section of hematology/oncology throughout the course of the year.
The hospitalist will serve as the teaching attending physician for housestaff rotating on the service.
Required Skills
Board certification in Internal Medicine, with experience in caring for patients with hematologic disorders and cancer is required. Board certification/eligibility in Hematology and Medical Oncology is preferred but not required. Qualified candidates must be licensed or able to obtain a license in the State of Massachusetts.
Current BLS is required.
Passion and interest for excellence in patient care and teaching in an academic inpatient hospital setting, with an interest in hematology/oncology.
A Boston University School of Medicine appointment will be offered commensurate with academic qualifications. Working with an expanding and committed hospital and an established and successful academic hematology/oncology group with a strong referral base, opportunities to work with and teach housestaff, a team-centered practice atmosphere, and a competitive benefits, compensation and incentive package are just a few of the many reasons for considering this exciting opportunity.
Interested candidates should send application materials (resume/CV and cover letter) to Casaundra Knight at Casaundra.Knight@bmc.org.
We are an equal opportunity employer and all qualified applicants will receive consideration for employment without regard to race, color, religion, sex, sexual orientation, gender identity, national origin, disability status, protected veteran status, or any other characteristic protected by law. We are a VEVRAA Federal Contractor.
Required Experience