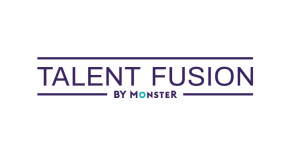 Inside Driving Sales Representative at Talent Fusion
Austin, TX
At HomeTeam, we put people first.
We make sure HomeTeamers have the tools, support, and training they need to deliver a delightful experience to every customer. Our friendly, warm work environment means great work gets recognized and rewarded. If you take pride in going above and beyond to make a customer smile, you could be HomeTeam's next all-star player.
No experience? No worries. We will train! What's most important is you. Do you like meeting new people and working independently? Can you work flexible hours and stay motivated, organized, and personable in all sorts of weather, with all sorts of customers? If so, you have what it takes to be a successful Sales Representative.
Responsible for following up on sales leads in the office and in the field closing a minimum percentage of those leads. Contacts current and prospective customers to sell and explain services. Builds and maintains good customer relationships through consistently ethical behavior and excellent communication skills. Residential Sales Representatives are eligible to take incoming sales leads.
Responsible for running sales leads, explaining services and warranties, and closing a minimum percentage of the leads.

Self generates leads when qualified leads are not provided by HomeTeam Pest Defense.

Generates an expected amount of revenue per week, as defined in branch sales goals.
Develops and executes an effective sales and marketing plan.
Contacts an assigned minimum number of prospects via telephone or door knocking each hour.
Follows-up with customers to close the sale, answer questions, and explain services and warranties.
Provides appropriate paperwork to support all sales. Paperwork is complete, timely, neat, legible, and accurate.
Maintains good customer relationships.
Maintain relationship with Builder Sales Representative and communicate any updates and/or changes.
Restock sales aids and brochures in model homes.
Presents a professional image to the customer through clean uniform, proper self-hygiene, and a clean, well-maintained vehicle.
Assist with other projects as assigned.
Reports to Sales Manager while communicating regularly with General/Branch Manager. Must be able to interact with customers, prospects, and employees in a professional manner. Good planning and organization skills. Excellent communication skills (written and verbal). Must possess a valid driver's license, a clean driver's record, and have reliable transportation available at all times.
Qualifications: High School or G.E.D required. Must have proven record of success in sales and marketing. Experience in pest control or route-based industry is preferred. One to two years sales experience.