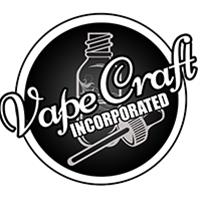 Inside Sales Account Manager at Vape Craft inc
dallas, TX 75204
Vape Craft Inc. is one of the fastest growing suppliers of vaping liquids and equipment in the United States. We manufacture and produce all our own products at our warehouse in California. Our business is expanding and we need your help to continue and help facilitate our growth! Vape Craft Inc is NOW HIRING for passionate and hungry Full Time Sales Representatives for our wholesale department that will be in the Dallas area!
Requirements:
Money Motivated
You enjoy working in a team where you can learn a thing or two and also teach others
Fun to be around (who doesn't like to have fun at work right ?)
‬‪1 year sales experience is preferred but we will train a highly motivated individual who impresses us.
‪Very confident verbal and presentation skills‬‬‬.
Some Microsoft skills such as Word, Excel, Outlook
ZOHO CRM skills are a plus
‪Comfortable making as many calls a day as needed
‪Great listener, quick learner and easily coach-able
Strong closing ability
Have the gift of gab with the confidence to talk to anyone
Self-motivated and team player
Compensations:
There will be an hourly wage plus an UNCAPPED commission structure.
We are a startup culture where we love to have fun. This also means there is a lot of room for advancement & growth within the company because who likes to be stuck in one place forever?!
Please note that our office is located in Uptown Dallas