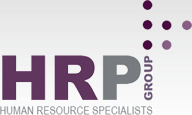 Inside Sales Engineer at HRP Group
Dublin, Dublin
DATE

February 2021

POSITION TITLE

Sales coordinator engineering/Inside Sales

LOCATION

Dublin 22

SALARY

Depending on experience

COMPANY DESCRIPTION

Our client is a leader in Electrical Controls & Automation technology supplies

POSITION DESCRIPTION

Sales focused technical customer support and inside sales, proactively communicating with our established customer base to ensure best in class sales & customer service, an increase in core product sales and a higher level of relationship with our key customers. Preferred candidates will have relevant third level academic or vocational qualifications. Direct experience in or indirect commercial exposure to the process, mechanical and/or electrical engineering, safety systems, plumbing or 'hard' facilities management segments would be advantageous. We are seeking ambitious, focused individuals with an aptitude and interest in the proactive commercialisation of opportunities across our lines of business and can integrate positively into our existing team. Our Client is an equal opportunities employer. Values of respect, collaboration, service, support, and challenge are indicative of the culture and climate fostered by the business principal.

Responsibilities

Compiling and maintaining an appropriate business development pipeline for area of responsibility

Identifying and qualifying relevant sales and specification opportunities

Developing and maintaining an accurate database of relevant specifiers and contractors

Initiation and facilitation of virtual CPD and product training sessions (webinar and workshop)

Maintaining currency of product documentation, samples, displays

Proposing updates for social media and www presence for area of responsibility

Achieving sales target for area of responsibility (revenue & GM)

Handling Customer enquiries / sales support enquiries and technical quotations. Managing existing accounts, phone-based sales

Complete introductory product training course

Build relationships with the various companies throughout the customer base

Maintain a sales focused attitude in all dealings with the customer base

Operate in a proactive fashion to best publicise products and secure orders and additional revenue through regular contact

Maintain a positive attitude and foster a passion for the company and products you represent

Maintain and increase sales by timely and active communication with the customer base, Highlight offers, and incentives as required

Maintain the CRM system all sales, order, contact, customer, lead and supplier information within System. Enter, maintain, and update all activity within System

Office based support to the external sales team

Have an awareness of the complete product offering

NUMBER OF YEARS PREFERRED EXPERIENCE

-Outgoing and positive personality

- Graduate, Degree in Mechanical or manufacturing Engineering

-An understanding of sales customer service

-Sales team experience

-Sales and customer service focus

-Commercial awareness

-Team Player

-Mechanical and electrical aptitude

-Ability to attain basic customer/technical/product knowledge within a relatively short period of time (3-6months)

-Analytical skills

-Able to use initiative to follow general guidelines to achieve goals

-Ability to work unaided and unsupervised as part of the wider team

-Reporting as agreed and required vs targets

MS Office including Outlook, Excel, Word and PowerPoint

Remote / Virtual platforms including MS Teams, Zoom and Skype

MRP/ERP – preferably SAP Business One

CRM

CV's to louise@hrpgroup.ie .