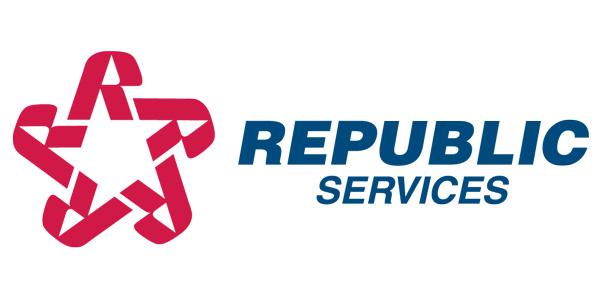 Inside Sales Rep - Com/Ind Retention at Republic Services
Pontiac, MI 48340
POSITION SUMMARY: The Inside Sales Representative – Commercial/ Industrial Sales and Retention is responsible for accessing leads generated from the sales tracking system and other sources to obtain customer and other information that supports the ability to initiate appointments and establish accounts, as well as for making outbound calls to proactively retain business relationships with Republic Services' smaller, less complex commercial and industrial customers. The Inside Sales Representative is also responsible for inbound calls and follow-up to ensure customer retention and to identify potential new, business that may lead to targeted profitable growth in support of the Company's business objectives.
PRINCIPAL RESPONSIBILITIES:
On a regular basis, initiate outgoing customer calls with prospective clients in a professional manner to establish qualified appointments for respective sales representatives or acquire new business.
Update the Contact Resource Management ("CRM") tool with current data as appropriate, including but not limited to inputting canceled/lost account information.
Receive inbound calls for new business or from our clients and build effective customer relationships and customer loyalty; seek to understand if we are meeting service standards, understand customers' business needs and address any issues.
Using information from the customer service team, follow up on sales opportunities for existing commercial and industrial clients; close the transaction, as required.
Initiate the transition to outside representatives if a sales opportunity for new or existing business is not able to be closed over the telephone.
Partner and work closely with outside sales representatives to provide sales support and prospecting opportunities, including data gathering and follow up.
Complete contractual re-signs for existing customers to extend terms of service and increase customer profitability where appropriate.
Respond to all cancellation requests, following standard operating procedures and escalation policy as appropriate.
Meet regularly with Sales Manager to review customer retention and relationship activities, sales progress versus goals and status of key customer relationships.
Attend sales meetings and/or training and maintain open communications with sales team members to maintain current understanding of all Company products and services; participate in learning and training opportunities when appropriate to continuously build customer services and sales knowledge, skills and abilities.
May be required to build relationships and increase company visibility through participation in company-sponsored activities, trade shows, chamber of commerce events and other similar activities.
Perform other job-related duties, as required.
QUALIFICATIONS:
Good time management skills to ensure assigned responsibilities are completed in an efficient manner.
Good communication skills; is able to effectively communicate to all levels of management, both internally and externally.
Strong active listening skills; gives full attention to what other people are saying, taking time to understand the points being made, asking questions when appropriate, and letting others fully state their ideas.
Grasps concepts quickly and has good follow through skills; adheres to work schedule and follows through on challenges as they arise; maintains a positive outlook.
Excellent written and verbal presentation skills.
Excellent self-motivation skills; maintains a feeling of pride in work; has a strong work ethic and strives to achieve all goals.
Is trustworthy and maintains the highest level of confidentiality at all times.
Is high energy, friendly and engaging.
Excellent service orientation; is actively looking for ways to help people.
Bachelor's Degree is highly desirable.
MINIMUM REQUIREMENTS:
High School diploma or GED.
One year of prior customer service experience.