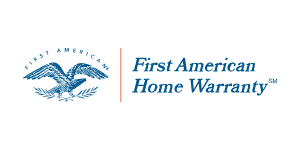 Inside Sales Representative at First American Home Warranty
As a member of the First American family of companies, First American Home Warranty offers a wide range of home warranty products and services to home sellers, buyers and agents. Because our employees enable our future, we invest in theirs by supporting their careers and promoting their overall wellbeing. First American has created an award-winning culture and has been named to the Fortune 100 Best Companies to Work For® 2018 list for the third consecutive year and to more than 50 regional Best Places to Work lists


What is the position all about?
The Inside Sales Representatives primary function is to close business over the phone (inbound & outbound) with previous First American customers (renewals), previous customers and online customers.  Inside Sales reps are responsible for achieving productivity goals by utilizing telephone based selling approaches and key training material provided in new hire training.
Essential Duties and Responsibilities
Generates revenue utilizing a consultative selling approach in the sale of Home Warranty services on warm outbound calls.
Consistently meets or exceeds monthly sales goals by utilizing consultative top down selling, connecting to customer's pain points, and overcoming objections selling approaches.
Establishes and maintains a high level of customer satisfaction in all sales transactions
Consistently meets or exceeds weekly and monthly sales activity goals
Demonstrates excellent organizational and problem solving skills
Exhibits proficient knowledge and use of personal computer and computer software applications
Educate, influence and advise homeowners of the best suited product for their home
Verify and update all homeowner contact information and ensure detailed documentation of customer or contact interaction.
Maintain consistent knowledge of company (FA and Alliance) products, version updates, pricing, promotions and broker agreements.
Keep abreast of industry, contract coverage and limits, process and procedures.
Requirements
A minimum of 1-2 years of Inside sales experience

Associates degree or equivalent relevant experience

Solid time management skills to manage multiple customers

Strong attention to detail in maintaining solid records to update database

Possess a strong work ethic and tenacity to keep driving and exceeding sales

Excellent customer service skills.

Ability to clearly and effectively communicate with both external and internal customers.

Excellent organizational skills

Ability to apply common sense, understanding and problem solving.

Working knowledge of Windows and Microsoft Office

Commissions, performance bonus