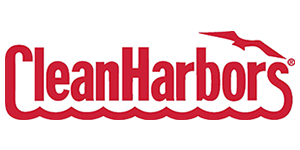 InSite Chemist - Compton,CA at Clean Harbors Environmental Services, Inc
Compton, CA
Position Description:
The Opportunity:

The Hazardous Waste Chemist works both indoors and outdoors at plants, labs, and customer sites; and is responsible for assisting with daily labpacks within customer facilities, household hazardous waste (HHW) collections and lab moves. Transitioning Military, this is a great opportunity to leverage your skills and training as you return to civilian life. This is NOT a lab position.

Why work for Clean Harbors? 
Health and Safety is our #1 priority and we live it 3-6-5!
Competitive wages
Comprehensive health benefits coverage after 30 days of full-time employment
Positive and safe work environments
Opportunities for growth and development for all the stages of your career
Key Responsibilities:
Ensures Health and Safety is the number one goal by following policies, processes, and acting in a safe manner at all time
Loading, packaging and segregation of materials and waste products
Does quality control check and sorts bins according to the retail contract
Assisting the Lead Field Chemist with the execution of assigned labpack projects
Ensure drum count is correct and that drum conditions are shippable in accordance to the policies and procedures of Clean Harbors.
What does it take to work for Clean Harbors? 
Labpack experience is a plus
1+ years of related experience
40 hour HAZWOPER training preferred
Unknown handling certification (preferred but not required) 
Wondering what to expect in starting your career with Clean Harbors? Click Here to view a Day in the Life Video! Join our team today! 
To learn more about our company, and to apply online for this exciting opportunity, visit us atwww.cleanharbors.com/careers Clean Harbors is the leading provider of environmental, energy and industrial services throughout the United States, Canada, Mexico and Puerto Rico.  Everywhere industry meets environment, Clean Harbors is one-site, providing premier environmental, energy and industrial services. We are solving tough problems through innovation and proven methodology – come be part of the solution with us. We thank all those interested in joining the Clean Harbors team; however only those that complete the online application and meet the minimum job qualifications will be considered for this role. Clean Harbors is a Military & Veteran friendly company. 
*CH   
Potential Applicants:

We are an Equal Opportunity Employer and do not discriminate against applicants due to veterans status or on the basis of disability.