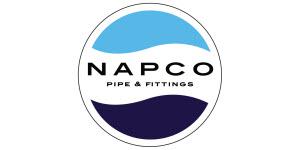 Inspector-Quality at NAPCO
McPherson, KS 67460
SUMMARY
Responsible for specified quality tests for completed pipe products including fabrication and slotting. Inspection of incoming Raw Materials. Assist in Customer Return Investigation (RGA).
DUTIES AND RESPONSIBILITIES
May include, but are not limited to, the following:
Conduct morning final inspection of previous 24 hours of production.
Must work safely and maintain a safe, clean work environment, and perform available work as required by the supervisor.
Proficient with micrometers, calipers, OD Tapes, Tape Measure, Durometer and all other associated equipment.
Must ensure that all NASP, NSF, UL and ASTM standards are followed and all finished products are within specification.
Responsible for operation of the testing equipment, including necessary adjustments, set up, changeovers, packaging, and other related operations. 
Required to operate at optimum rate and according to standards. 
Must record and maintain accurate and legible paperwork as required.
Data entry in to the computer database. (SAP, and other Spreadsheets as required)
All other duties as assigned by management.
Monitor updates to specifications and update Operator Logs as necessary.
All other duties as assigned by management.
EDUCATION, EXPERIENCE AND QUALIFICATIONS
High School Diploma or equivalent required.  One (1) year experience as Production Operator, demonstration of requisite knowledge, skills, and attitudes, satisfactory attendance and safety record, and the recommendation of the Production Supervisor and the Production Superintendent.  This position may also be filled by individuals from outside with demonstrated experience and performance in a position equivalent to Production Operator "A" from a related industry.
Ability to read and interpret documents such as safety rules, operating and maintenance instructions, and procedure manuals.  Ability to write routine reports and correspondence.  Ability to speak effectively before groups of customers or employees of organization.
Ability to add, subtract, multiply, and divide in all units of measure, using whole numbers, common fractions, and decimals.  Ability to compute rate, ratio, and percent and to draw and interpret bar graphs.
Ability to apply common sense understanding to carry out instructions furnished in written, oral, or diagram form.  Ability to deal with problems involving several concrete variables in standardized situations.
To perform this job successfully, an individual must be able to perform each essential duty satisfactorily. The requirements listed are representative of the knowledge, skill, and/or ability required. Reasonable accommodations may be made to enable individuals with disabilities to perform the essential functions.
PHYSICAL DEMANDS
While performing the duties of this job, the employee is frequently required to stand; walk; use hands to touch, handle, or feel; reach with hands and arms; climb or balance; stoop, kneel, crouch or crawl; and talk or hear.  The employee is occasionally required to sit.  The employee must regularly lift and/or move up to 40-50 pounds. Specific vision abilities required by this job include close vision, distance vision, color vision, peripheral vision, depth perception, and ability to adjust focus.
WORK ENVIRONMENT
While performing the duties of this job, the employee is regularly exposed to moving mechanical parts.  The employee is frequently exposed to wet and/or humid, hot and cold conditions, fumes or airborne particles, toxic or caustic chemicals, outside weather conditions, risk of electrical shock, and vibration.  The noise level in the work environment is usually loud.