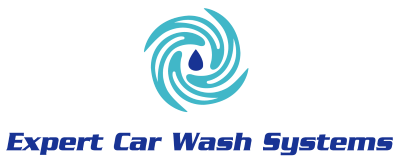 Installation and Service Technician at Expert Car Wash Systems
Santee, CA
Description


Are you a Service Technician looking for better compensation? Does late model equipment, 40 hours guaranteed, and overtime possibility sound good to you?


Expert Car Wash Systems is currently recruiting for a Service Technician and Equipment Installer in San Diego and surrounding counties.
What will I be doing?
Responsible for installation of new Express Tunnel and In-Bay Automatic car wash systems and components as well as preventative maintenance, troubleshooting and repairs of existing car wash systems and chemical deliveries to existing accounts.
Area of Coverage:
Service provided to local customers on a scheduled route. Based out of San Diego, CA and covering the surrounding areas within a 600 mile radius including Southern California, from Bakersfield north, to Ventura County west, San Diego County south, Barstow to Palm Desert East, including to El Centro and Arizona border.
What's in it for me?
8am start time Monday - Friday.
40 hours weekly guaranteed, with opportunity for overtime possible.
Overtime pay and installation bonuses.
`Competitive Pay commensurate with experience in basic electrical and plumbing. *Starting at $18/hour*
Please note that overtime, on call and overnight layovers are subject to change depending on business needs.
` Company truck provided
`Cell phone allowance
Must be able to spend 2-3 overnights within service area (rare). Hotel accommodations provided.
Requirements:
` Hardworking, positive attitude, good communication and team work skills.
` Experience with basic tools, general plumbing and basic low-voltage electrical knowledge.
No preventable accidents of any kind in the last 3 years.
No more than 2 minor tickets in the last 3 years
No serious violation ticket (speeding 15+, reckless driving, etc.) in the last 3 years
No DUI in the last 7 years.
High school diploma or equivalent (GED) preferred.
Must be able to lift up to 60 pounds.
For immediate consideration please complete an application. If you have any questions about this position, please contact Suzanne @ (949)338-2889 or Suzanne.expertcarwashsystems@gmail.com

Qualification


Qualified applicants will receive consideration for employment without regard to their race, color, religion, national origin, sex, sexual orientation, gender identity, protected veteran status, or disability 
18.00 - 25.00 /hour
Commissions, overtime and bonuses