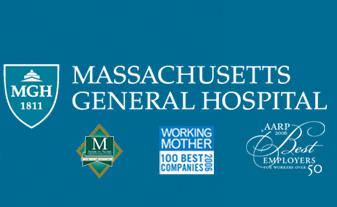 Assistant/Associate Professor, Occupational Therapy Department (IHP Faculty) at Massachusetts General Hospital
Charlestown, MA
Description
true
Assistant/Associate Professor, Occupational Therapy Department (IHP Faculty)3122670
TheMGH Institute of Health Professions invites applications for a 12-month,full-time Assistant Professor/Associate Professor position to join ourDepartment of Occupational Therapy. Candidates for this position will preferablyhave research and clinical expertise in the area of occupational therapy forchildren and youth. Participation in the department's academic programs and theInstitute's PhD in Rehabilitation Sciences program are expected. This positionoffers the right candidate excellent opportunities to collaborate withinterprofessional colleagues in the School of Health and RehabilitationSciences and the School of Nursing. Responsibilities include teaching and scholarship in pediatrics,supervising student research, and advising graduate students.  Faculty also provide service to thedepartment, Institute, and community. 
ABOUT THEINSTITUTE: 
The MGH Institute of Health Professions is an independent graduateschool founded by the world-renowned Massachusetts General Hospital. We preparehealth professionals to advance care for a diverse society through leadershipin education, clinical practice, research and scholarship, professionalservice, and community engagement.  Located in the historicCharlestown Navy Yard overlooking downtown Boston, we are part of the Partners HealthCare System (the largesthealthcare provider in New England) and recognized as A Great College to WorkFor® by the Chronicle of Higher Education for ten consecutive years.  
A minimum of 3 years higher education teaching experience
Current occupational therapy licensure or eligibility for licensure in Massachusetts, USA
Earned or near-completed research doctorate (PhD, EdD, ScD) in occupational therapy, rehabilitation sciences, or related discipline preferably in children and youth
Evidence of research productivity, or potential, including publications, peer-reviewed presentations, grant funding
Evidence of student mentorship
Evidence of strong teamwork and collaboration skills
Evidence of excellent communication skills
APPLICATIONS:
Applicants must submit their CV, cover letter (including area of expertise and research focus), and names/contact information of 3 references. Rank and salary commensurate with experience. 
This position is available for the 2020-2021 academic year. The application review process will begin immediately and will continue until the position is filled. Please apply online through www.mghihp.edu/job-search and select Job ID 3122670.  For more information on MGH Institute of Health Professions please visit our website at www.mghihp.edu.
Inquiries and questions about the position can be directed to Rawan AlHeresh, MSOT, PhD, OTR/L Assistant Professor, Occupational Therapy Department via email at ralheresh@mghihp.edu.
The MGH Institute of Health Professions is an equal opportunity employer and is committed to enhancing the diversity of its faculty and staff. We welcome nominations and applications from individuals who would bring diversity of experience, thought and practice to the Institute's research, teaching and clinical missions. Applications from protected veterans and individuals with disabilities are strongly encouraged.
MGH IHP02129Teaching/Faculty