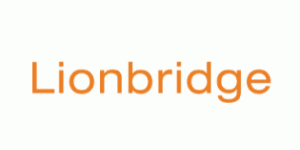 Instructor at Lionbridge
Indianapolis, IN
Lionbridge enables more than 800 world-leading brands to increase international market share, speed adoption of products and effectively engage their customers in local markets worldwide. Using our innovative cloud technology platforms and our global crowd of more than 100,000 professional cloud workers, we provide translation, digital marketing, global content management and application testing solutions that ensure global brand consistency, local relevancy and technical usability across all touch points of the customer lifecycle. Based in Waltham, Mass., Lionbridge maintains solution centers in 28 countries.
Employee Sub-Group: Temp FT Hourly
Location: Indianapolis , Indiana
Position Title: Instructor
Req: 22920
Responsible for the preparation and presentation of technical training. Tasks include training document planning and preparation, illustration work order preparation, training validation and actual course presentation.
Responsible for authoring of Learning Analysis Report, Lesson Specification Report, Test Packages, Integrated Media Package, Training Guide and Lesson Guide.
Researching and acquiring information necessary to produce accurate, high-quality training documentation.
Responsible for development/guidance of data
Work with source data (Engineering specs, parts lists, drawings) and industry and/or customer standards and specifications.
Delivers instructor-led training, including lecturing class on safety, installation, programming, maintenance, and repair of machinery and equipment, following outline, handouts, and texts, and using visual aids, such as graphs, charts, videotape, and slides.
As part of training facilitation, demonstrates procedures being taught, such as equipment installation, setup, maintenance troubleshooting and repair following course instructor notes.
Observes trainees in laboratory and answers trainees' questions.
Administers written and practical exams and writes performance reports to evaluate trainees' performance.
Work Schedule
Basic work schedule is Monday through Friday from 8:00AM to 5:00PM. Position may require candidates be able to work on non-standard work schedule and be willing to work overtime on weekends and evenings as needed to meet customer deliverables.
This position will require overseas travel for up to 4 weeks
Education/Experience
5+ years' experience delivering technical training in a classroom setting
Mechanical/maintenance background mandatory.
2+ years of instructional design experience desired
Strong communication skills; must be comfortable interacting with clients and subject matter experts.
Knowledge of basic project tasks and the ability to deliver work on time, on quality and on budget.
Self-motivated with the ability to operate independently, work proactively, and to achieve results without close supervision.
High level of proficiency in Word, Excel, and PowerPoint.
IND17 LIONS19
About Us
Lionbridge is a global outsourcing company that combines its worldwide technical documentation, learning development and engineering expertise. Organizations rely on Lionbridge's content and engineering services to help increase the speed of production adoption and gain market share in local and global markets. Global Content and Engineering is a division of Lionbridge that supports our customer's global product lifecycle from engineering, validation, technical documentation, training, translation and engineering support. With multiple development centers across three continents, Lionbridge combines its worldwide design and development expertise with proven program management to bring life to our clients' products. We strive to deliver our solutions to global users and customers in the aerospace, automotive, education, industrial, life sciences, software and teleco verticals, leveraging our multi-shore delivery platform for continuous, long-term efficiency and quality i m p r o v e m e n ts. T o le a rn m o re, v isit
http : / / w w w . l i o n b ri dg e.c o m .
L i o nb ri dg e is an E qu al E m p l o y m ent O pp o r tu n ity E m p l o y er. A l l q u al i fied ca nd i d at e s w ill r e ce i v e eq u al c o n si d erat i o n f o r e m p l o ym ent w i th o u t rega r d t o r a ce, c o l o r, nat i o n al o ri g i n , gen d er, a g e, r e li g i o n , s e xual o rie n t a ti o n , m ar i tal s t a tus, m ental o r p h y sical dis ab ili t y , o r p ro t e c t e d v e t eran s t a tus.