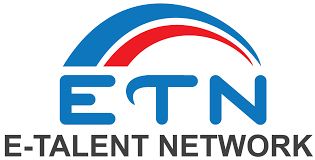 Instructor/ Social worker / Counselor / Coach from E-Talent Network
Kingsley Lake, FL 32091
Job Title: Instructor/ Social worker / Counselor / Coach
Location: Starke, FL,32091
Duration: Contract
Roles & Responsibilities:
Leads by example and mentor cadets about what it means to display discipline and respect in life.
Teaches and corrects negative / disruptive behavior by using various means of physical exercises and team-building activities.
Informally counsel cadets in their weekly performance by using verbal and written formats.
Encourage cadets to seek additional educational support in weak academic areas.
Educate cadets in the areas of physical fitness, personal hygiene, drill and ceremony, barracks maintenance, time management, teamwork, leadership, and followership.
Supervise daily cadet activities in accordance with Academy training schedule.
Ensure cadets are on time for classes or other scheduled academy events or training.
Ensure cadets report for assigned details or specific personal appointments in the correct uniform and on time.
Maintain 100% accountability of cadets attending a residential, at-risk youth school.
Responsible for the welfare and safety of cadets in assigned area of responsibility (platoon), ensuring they do not endanger themselves or others by negligence or misconduct.
Monitors cadets while on duty to ensure they are attending classes and training as required.
Provide documentation and communication for supervisors and / or academy administrators in the event of cadet misconduct or serious incidents.
Provide fellow team members with assistance in carrying out their assigned duties as needed.
Conducts daily preliminary inspections of living quarters, cadet's uniform and personal appearance in preparation for regular inspections by his supervisor.
Enter information of cadet progress into cadet's file on a weekly basis or as needed.
Completes all other duties as assigned.
Required Knowledge:
Knowledge of military protocol techniques and methods.
Knowledge of mental or behavioral characteristics of at risk youth.
Knowledge of self as a youth worker, including professional ethics, boundaries, and confidentiality.
Knowledge of the principles and techniques of effective communications.
Knowledge of Microsoft Windows software and internet
Required Skills:
Ability to prepare correspondence and administrative reports.
Ability to train individuals or groups of people.
Ability to work independently.
Ability to utilize problem-solving techniques.
Ability to lead and supervise others.
Ability to understand and apply applicable rules, regulations, policies, and procedures.
Ability to plan, organizes, and coordinates staff work assignments.
Ability to establish and maintain effective working relationships with others.
About our Company: -
E-Talent Network is responsible for carrying out the recruitment process and is a service provider for 22nd Century Technologies.
22nd Century Technologies is a business enterprise that supports demanding staffing programs for Corporations and State and Local Government Agencies. Its journey began in 1997 by supporting large Federal contracts which nudged us in the direction of creating large candidate pools across the country. Over the last 20 years, we have built a strong business model that is carefully constructed to deliver on multiple facets. We have proven past performance of providing services that exceed our clients' expectations. Today 22nd Century technologies supports clients in all 50 states and has grown to be a company that is trusted and sought for providing a complex mix of workforce solutions. With a firm grip on the entire spectrum of staffing solutions, we have placed more than 500,000 skilled resources and delivered 15 million+ man-hours.
"22nd Century Technologies is an Equal Opportunity Employer" and "US Citizens & all other parties authorized to work in the US are encouraged to apply."
E-Talent Network is proud to service TSCTI recruitment needs with Our Global Delivery model with 110 recruiters, data miners and research analysts working across multiple time zones is backed by an internal database of 2.4 million resources across all major industries.