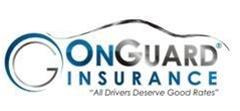 Insurance Agent - Personal Lines Insurance Agent/Broker at OnGuard Insurance
Burbank, CA 91502
Enjoy one of the highest pay structures in the insurance industry, all agents earn 40% of all revenues including commissions, broker fees, & renewals backed by a minimum guarantee of $3,000/mo! 

If you are a licensed insurance agent who is looking for a rewarding new insurance sales position, join the OnGuard Insurance team!  We are looking for talented, ethical, self motivated individuals to sell mostly personal lines insurance & we offer a lucrative pay structure that agents can make a career out of.

 
OnGuard Insurance Agent – Pay Structure & Environment
Pay Structure

As an OnGuard Insurance Agent, you will feel like part of the business because you get a part of the same revenues that the company enjoys.  Earn 40% of actual revenues, including broker fees, company commissions, as well as renewals.  The 40% commission structure is backed by an hourly wage plus 20% commissions, whichever is higher.  The earning potential is well into the six figures.  
Pay Structure Highlights:

40% of Revenues Including Company Commissions & Broker Fees!

40% on Renewals!

Overtime on Commissions!

40% Structure is Backed by a $3,000/mo Guarantee.

High Volume of Quality Leads Provided - No Cold Calling, No Lead Generation Leads!

Constant Sales Contests!

Actual Company Commissions Used, Not a Lowered Scale!

Technology/Software to Assist You in Closing Deals!

Benefits including Health & Dental Insurance!


Environment

OnGuard Insurance has a great working environment so that you can make the most of your work day!  We have an amazing, state of the art office with the newest technology, dual 22' monitors for 30% better efficiency, software to take over some of your tasks, constant sales games with great prizes and much, much more!
Although we have everything you need to be successful, we also want you to be able to unwind and enjoy your breaks as well.  Enjoy breaks in a separate break room with a full kitchen, TV & some games to help you unwind.
      
OnGuard Insurance Sales Agent – Job Description & Requirements
Job Description

As an Insurance Agent, you will sell mostly personal lines insurance policies such as auto & home as well as some other products such as commercial auto.
Your main duties as an Insurance Agent will include:
·        Providing insurance quotes to leads generated by the Company.
·        Following up with prospects on their quotes.
·        Transacting policy sales and obtaining customer signatures.
·        Providing service to your own clients.


Job Requirements

As an Insurance Agent, you must be licensed to sell insurance in the state of California, and also be a responsible and dependable individual with a strong work ethic. We will help you get licensed in other states as the need arises.  You must also be highly organized and punctual with solid time-management skills. It is also vital to your role as an Insurance Agent that you have excellent verbal and written communication and interpersonal skills, along with a positive and upbeat personality.
Specific qualifications for the Insurance Agent position include:
·        Insurance experience not required for this entry level position, but sales experience is strongly preferred
·        Valid Fire and Casualty license in California
OR Personal Lines license in California
·        Great work ethic, self motivated, & self sufficient. 
·        Excellent customer service skills, Excellent ethics a must
·        Basic computer skills and proficiency with MS Office Suite; experience with insurance software a plus

OnGuard Insurance - Benefits & Company Overview
As an Insurance Agent with OnGuard Insurance, you will be part of a fast growing organization with a very positive and ethical company culture. We provide a very supportive and motivational environment for our sales team and will give you all the tools and resources you need to ensure your success. You will receive comprehensive on-the-job training and mentoring to get you started, especially if you are an entry level candidate. You will also participate in ongoing sales training meetings with management to keep you sharp. You will experience earnings growth within your sales role as you develop your network of referrals and existing customers, and since we prefer to promote from within there will also be opportunities to advance to management positions.
Your hard work and professional dedication will also be rewarded with a very generous commission structure, with commissions at double to triple the industry average. We offer 40% commissions of gross income which includes company actual company commissions, broker fees, as well as renewals. You will also receive a benefits package.
Your benefits as an Insurance Agent will include:
·        Health insurance
·        Dental insurance
·        Bonus opportunities
·        Performance-based incentives and contests


OnGuard Insurance - Position Openings
We currently have Insurance Agent openings as well as customer service representative openings in our Call Center in Burbank, CA.
To apply, please email your resume to HR@OnGuardInsurance.com, fill out an application on our website at www.onguardinsurance.com/about-onguard__trashed/employment /, or simply apply here online!

We look forward to hearing from you!

Sincerely,

OnGuard Insurance Management