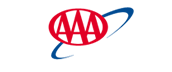 Insurance Agent at AAA OHIO AUTO CLUB
Providence, RI
Requisition Number
19-0434
Title
Insurance Agent
City
Providence
State
RI
Status
Full-Time
Type of Position
Regular
Schedule
Monday, Tuesday: 12:00pm - 8:00pm
Either Wednesday, Thursday or Friday: 12:00pm - 8:00pm
Saturday, Sunday: 10:00am - 6:00pm
Description
JOB RESPONSIBILITIES:
• Sells all Insurance Agency products and services; primarily homeowner and personal automobile coverage, with target quarterly sales goals.
• Compiles coverage and rating information; researches insurers underwriting criteria, coverage and premium data and furnishes the client with the best coverage and premium proposals.
• Builds professional relationships with clients, Insurance Company representatives, dealerships, real estate agents, etc., to ensure success of Agency and to broaden community knowledge of AAA.
• Follows Insurance Agency policies and procedures for the receipt and processing of all new and renewal insurance payments.
• Provides exceptional Five Diamond Customer Service during all transactions.

QUALIFICATIONS:
• Three to five years' experience in the Insurance industry required, with strong sales skills.
• Thorough knowledge of general insurance agency practices, including knowledge of the scope of an agent's authority required.
• Must have excellent communication skills, with focus on relationship building and customer service.
• Ability to function as a team member.
• Ability to adapt to changing priorities and conditions.
• Ability to assess situation and make decisions, applying Insurance Agency policies and procedures.
• Must have strong problem-solving skills.
• Must be able to perform tasks with great accuracy and attention to detail.
• Ability to multi-task in a fast paced environment required.
• Ability to operate a computer with current software applications.
• High school diploma or GED.

REQUIREMENTS:
• Valid Property & Casualty License required.

EMPLOYEE BENEFITS:
• Medical
• Dental
• Vision
• 401(k) plan with a generous company match and an annual contribution by the Club
• Tuition Reimbursement
• Employee and Dependent Life Insurance
• Disability Insurance
• Accidental Death & Dismemberment Insurance
• Paid Time Off

AAA Northeast is one of the largest and most innovative membership organizations in North America. It is a multi-business organization comprising more than 60 locations in a six-state area. We provide valuable roadside service to our 5.1 million members, as well as many specialized services such as Financial Services & Loans, Insurance, Travel, Discounts, Auto Glass, and Driver Training. AAA is a key advocate for issues impacting the traveling public, such as highway safety, road maintenance and related legislation. We have a unique organizational model and many of our businesses are the largest and most sought after in their industries. AAA Northeast employees help and serve as a way of life. Through a 100-year legacy of service stewardship, our employees make valuable contributions to our workplace and the community that surrounds us. In order to continue our mission, our organization is expanding and we need talented people to work alongside us in creating our next 100 years.