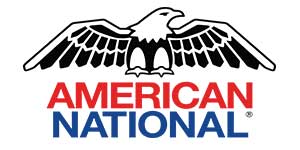 Insurance Agent Sales Associate at American National Insurance
Gahanna, OH 43230
An Agent Sales Associate directly contributes to the growth of an agency though solicitation of new business, discovery of cross-selling opportunities, and retention of existing clientele.  Through the mentorship of their Agency Owner, the Sales Associate will learn to develop their own referral networks, and targeted marketing strategies in order to produce a profitable book of business.
Core job duties include (but are not limited to):
Solicit new business through calls and face-to-face interactions
Develop a core referral network and targeted marketing strategy
Successfully pivot to additional lines of business
Sets and holds appointments with clients
Actively collects expiration dates for future sales opportunities
Effectively field underwrite and secure quality business for the agency
Maintain knowledge of new products and initiatives, and pursue a program for product specialization
Meet production goals set by the Agency Owner
Perform other duties as assigned
Expectations
Here, we promote a winning office culture through team work, effective communication, and collaborative goal setting.  We offer competitive compensation, as well as other incentive based pay dependent on performance at both the individual level, as well as team level.  Sales Associates have the potential to make unlimited income, but must possess the ability to work hard, be persistent, and  always be willing to further their sales education and development skills.
Requirements
Current and valid insurance license or eligible for licensure
College degree preferred, but not required
Self-starter, self-motivated, and driven to succeed
Strong communication and organizational skills
Team player with ability to manage others effectively
Attention to detail and follow-up skills
Reliable transportation
*This position is offered through an independent contractor representing American National and is not a contract or offer of employment with American National.