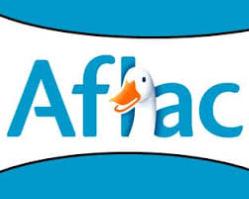 Insurance Agent Training Provided at Aflac Insurance
Wilton Manors, FL 33305
WE ARE HIRING FOR: Insurance Sales Agents
WHERE: Wilton Manors & Surrounding Areas
What we offer:
Flexible schedule w/ no nights or weekends
We get to enjoy all major holidays w friends & family
Focused on helping get life & health insurance products to employees and small business owners
We work with some of the biggest & best carriers in the USA (Aflac, Delta Dental, MeMD, VSP Vision and many more)
Our Insurance Agents work directly with small, local business owners to deliver voluntary benefits for their employees. It's a key role from a well-known brand (Aflac, Everwell, VSP, Delta) that helps owners ensure their employees can receive direct cash benefits should medical events occur.
No experience necessary. All career backgrounds are welcome! Comprehensive training program is part of our unique hiring and onboarding system. State law requires all insurance agents to have a health insurance license. We will assist all new hires with obtaining proper licensing if you do not have one.
Top-Notch Benefits: Include stock bonus program, bonus rewards and exotic trips. Compensation is discussed in detail with the hiring manager during the interview process. However, it's a combination structure that includes Commission, Residuals, Bonuses, and Stocks.
OUR ENTIRE JOB APPLICATION AND INTERVIEW PROCESS IS CURRENTLY BEING DONE ONLINE. IF YOU WISH TO APPLY FOR THIS SALES POSITION, SIMPLY CLICK THE APPLY NOW BUTTON. A MEMBER OF OUR HR TEAM WILL REACH OUT TO YOU.