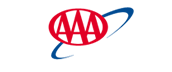 Insurance Clerk at AAA OHIO AUTO CLUB
Providence, RI
Requisition Number
19-0513
Title
Insurance Clerk
City
Providence
State
RI
Status
Full-Time
Type of Position
Regular
Schedule
Monday-Friday 8:30am - 5:00pm with rotating late shift every forth week. Late shift is Monday-Wednesday 9:30am - 7:00pm, Thursday 9:00am - 6:00pm, Friday off and Saturday 9:00am - 1:00pm.
Description
SUMMARY:
Performs a wide variety of clerical duties in the support of the Insurance Agency including mail distribution, copying and filing and miscellaneous duties; orders supplies for entire Agency including Branches; provides Five Diamond Service during all transactions.

JOB RESPONSIBILITIES:

• Performs clerical duties in the support of Insurance Agency activity.
• Mail distribution.
• Copying and filing.

QUALIFICATIONS:

High School Dipolma or G.E.D. required.

A minimum of 6 months experience working in a clerical capacity.

Customer service experience a plus.

Good communication and organizational skills required.

AAA Northeast is one of the largest and most innovative membership organizations in North America. It is a multi-business organization comprising more than 60 locations in a six-state area. We provide valuable roadside service to our 5.1 million members, as well as many specialized services such as Financial Services & Loans, Insurance, Travel, Discounts, Auto Glass, and Driver Training. AAA is a key advocate for issues impacting the traveling public, such as highway safety, road maintenance and related legislation. We have a unique organizational model and many of our businesses are the largest and most sought after in their industries. AAA Northeast employees help and serve as a way of life. Through a 100-year legacy of service stewardship, our employees make valuable contributions to our workplace and the community that surrounds us. In order to continue our mission, our organization is expanding and we need talented people to work alongside us in creating our next 100 years.