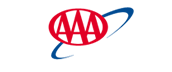 Insurance Retention Agent ($17 to $20/hour) at AAA OHIO AUTO CLUB
Cincinnati, OH
Are you someone working in Insurance but seeking more money and benefits? Are you willing to learn from the best Insurance agents on how to grow a book of business?
AAA is currently looking for Team Members in the Cincinnati area! Our Sales assistants: support DO Agent's sales and marketing efforts by assisting producer with sales related activities. They have daily interaction with AAA members and potential prospects with focus on prospecting assistance, quoting new business opportunities, and developing network (COI's) with Agent. Also responsible for growth of Agent's book of business. 

Ready for the next step in your career? Ready to make a difference in the lives of your neighbors? Ready for real training, support and financial security? If so, I am looking forward to speaking with you soon.
To the qualified candidate, we offer:
A competitive base rate between $17 to $20/hour plus unlimited bonuses
Over 3 weeks of Paid Time Off accrued during the first year of employment
Paid Holidays
401(k) plan with employer match
Health & Life Insurance Benefits
Tuition reimbursement
Complimentary AAA Premier level membership (inclusive of product & service discounts)
The primary duties are:
Coordinate expirations with Insurance Sales Agent to obtain renewal and/or new business information.  Maintain renewal file in conjunction with original writing agent.
Actively remarket renewal business to increase market retention ratio.  Including outbound calling current policyholders, appointment setting and account review.
Keep current on industry trends and carrier information.
Receive phone calls from clients and companies regarding coverage, claims, billing or administrative issues, and comply with the request and/or refer to the Insurance Sales Agent as necessary.
Maintain a suspense system to follow up on outstanding orders, correspondence, reports, and follow up on overdue and suspense items.
At the direction of Insurance Sales Agent, prepare company submissions for new and renewal quotes.
Maintain open line of communication with Insurance Sales Agent on all account activity.
Maintain electronic files in an orderly, up-to-date manner in EPIC.
Other duties as assigned.
Minimum Qualifications:
High school diploma or equivalent; Associate's degree preferred.
2 – 4 years insurance experience in Property & Casualty Insurance
Active insurance license in good standing per state requirements.  Complete state required CE in a timely manner.
Familiarity with and follow agency E&O guidelines, follow agency policies, and procedures.
Proficiency in Microsoft Word, Excel, PowerPoint, Outlook.
Ability to work in a fast-paced, demanding and often intense environment, which operates on strict deadlines in order to conduct business.
Advantages to working with AAA:
For over a century, AAA has built a reputation for being one of America's pre-eminent member services organizations. AAA Insurance stands firmly on this foundation and has been safeguarding the livelihoods of members since 1914; 100 years of excellence. Though the cars, families and lifestyles have changed greatly over the decades, our commitment to protecting our members has remained constant.A challenging and stimulating career that provides growth and development
An outstanding portfolio of products. We work with some of the top Insurance carriers in the country like CSAA, Progressive and Travelers
Ability to network in the community to help you build your book of business
Base salary plus monthly commissions with an unlimited earning potential
Corporate lead generation system
Paid training program
Corporate sponsored marketing initiatives
Ongoing management support and sales coaching
Keywords:
Property and Casualty License, PNC, P&C, PnC, P and C,  Insurance Sales Agent, Producer Jobs, Licensed Sales Agents, Insurance Counselors, Insurance Representative, Insurance Jobs, Personal Lines Agent / Producer "Agent" Independent Insurance Agent Multi-Lines Representative Licensed Sales Professional, Commercial Agent, Business to Business Sales, Sales Agent
If you have the qualities and skills described, apply today to become a part of our growing team!
To learn more about our company and the position, please visit Our Company Website, AAAClubAlliance.jobs.
To see what it is like to work at AAA Club Alliance, check out our Day In The Life Videos on the Company Website.
At AAA Club Alliance, we've been driven for more than 100 years to provide our members with superior roadside assistance, personal service, and peace of mind. This same commitment to a life well-lived has earned AAA Club Alliance the reputation as a great place to work. Our people tell us it's the company's positive work/life balance, the dynamic team environment, excellent benefits, and strong customer focus that keep them happy; their ideas are respected and valued. And, perhaps most important of all, they get to make a difference every day.
AAA Club Alliance Inc. is committed to provide a safe and professional work environment. EOE/M/F/D/V
This Organization participates in E-Verify:
Applicants have rights under Federal Employment Laws:
The Equal Employment Opportunity (EEO) 
The Employee Polygraph Protection Act (EPPA)
The Family and Medical Leave Act (FMLA)
Applicants have rights under State and Local Employment Laws: 
Arizona
Arizona Law Prohibits Discrimination in Employment
California
Discrimination and Harassment in Employment are prohibited by Law
Delaware
Missouri
Discrimination in Employment is Prohibited
New Jersey
New Jersey Law Prohibits Discrimination in Employment
Pennsylvania
Employment Provisions of the Pennsylvania Human Relations Act
Philadelphia Employment Discrimination
Job Category: 
Insurance