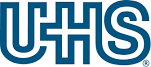 Intake Registered Nurse RN PRN - (108226) at Universal Health Services
LEXINGTON, KY
Location
LEXINGTON, KY 40509 US (Primary)

Job Description
About Universal Health Services:
One of the nation's largest and most respected hospital companies, Universal Health Services, Inc. (UHS) has built an impressive record of achievement and performance. Steadily growing from a startup to an esteemed Fortune 500 corporation, UHS today has annual revenue nearing $10 billion. In 2017, UHS was recognized as one of the World's Most Admired Companies by Fortune; ranked #276 on the Fortune 500, and listed #275 in Forbes inaugural ranking of America's Top 500 Public Companies.  Our operating philosophy is as effective today as it was 40 years ago: Build or acquire high quality hospitals in rapidly growing markets, invest in the people and equipment needed to allow each facility to thrive, and become the leading healthcare provider in each community we serve.  Headquartered in King of Prussia, PA, UHS has more than 81,000 employees and through its subsidiaries operates more than 320 acute care hospitals, behavioral health facilities and ambulatory centers in the United States, Puerto Rico, the U.S. Virgin Islands and the United Kingdom.
About The Ridge:
The Ridge Behavioral Health System is seeking a dynamic and talented Registered Nurse for Intake. Located in Lexington, KY, the heart of the Bluegrass, The Ridge Behavioral Health System offers a healing environment that is reassuring to a patients' sense of security and confidentiality. Dedicated to excellence, The Ridge Behavioral Health System is accredited by the Joint Commission on Accreditation of Healthcare Organizations, as a licensed, 110-bed hospital, providing psychiatric (mental health) and chemical dependency (drug & alcohol rehabilitation) services to children, adolescents and adults. Inpatient care is provided on a 24-hour basis, seven days a week. Outpatient and partial hospitalization services are provided on a six-day per week basis, days and evenings. Care is provided according to an established code of ethical conduct and strict adherence to patient rights. The Ridge Behavioral Health System is owned and operated by Universal Health Services. For more information, visit our website at ridgebhs.com
Position Summary:
The Registered Nurse for Intake provides telephonic, telehealth, and in-person risk assessments, including the history of presenting illness, suicide risks, family dynamics, and supporting psychosocial information. The Assessment Clinician has initial contact with referral sources and potential patients. The Assessment Clinician coordinates the referral and intake process, determines appropriate level of care, facilitates the admission process, and maintains communication with referral sources, families, patients and unit staff
Position Specific Competencies:
Accepting inquiry calls and scheduling assessments
Performing initial clinical assessments to determine level of care
Coordination and disposition of all referral calls to appropriate level of care
Scheduling and coordinating admissions with psychiatrists and nursing staff
Completion of all admission paperwork
Coordination and follow-up of all after hour calls and admits.
Completing pre-certification information and forwarding to appropriate agencies, in conjunction with Business Office and Utilization Review
Communication with referral sources to inform them of client disposition
Any other duties assigned by supervisory or administrative personnel
Adherence to all safety policies and safe work practices
Attendance at all hospital trainings
Adherence to all hospital policies and procedures
Immediate reporting of all accidents/ incidences
This opportunity provides the following:
*UHS is Challenging and rewarding work environment
Growth and development opportunities within UHS and its subsidiaries
Competitive Compensation
UHS is a registered trademark of UHS of Delaware, Inc., the management company for Universal Health Services, Inc. and a wholly-owned subsidiary of Universal Health Services, Inc. Universal Health Services, Inc. is a holding company and operates through its subsidiaries including its management company, UHS of Delaware, Inc. All healthcare and management operations are conducted by subsidiaries of Universal Health Services, Inc. To the extent any reference to "UHS or UHS facilities" on this website including any statements, articles or other publications contained herein relates to our healthcare or management operations it is referring to Universal Health Services' subsidiaries including UHS of Delaware. Further, the terms "we," "us," "our" or "the company" in such context similarly refer to the operations of Universal Health Services' subsidiaries including UHS of Delaware. Any employment referenced in this website is not with Universal Health Services, Inc. but solely with one of its subsidiaries including but not limited to UHS of Delaware, Inc.
UHS is not accepting unsolicited assistance from search firms for this employment opportunity. Please, no phone calls or emails. All resumes submitted by search firms to any employee at UHS via-email, the Internet or in any form and/or method without a valid written search agreement in place for this position will be deemed the sole property of UHS. No fee will be paid in the event the candidate is hired by UHS as a result of the referral or through other means.
Job Requirements
Education
Licensed RN; or Master's degree in Counseling, Psychology, or Human Services field
Experience
Prior assessment, admission, and crisis intervention experience with a psychiatric mental health population, preferably in an inpatient setting 
Three years of experience and knowledge in the area of mental health
Certifications/Licensure
Human Services related field; Must be eligible for supervision if not independently licensed
Current RN License, if applicable.
Crisis intervention training, CPR, and Assessing & Managing Suicide Risk (AMSR) required. These trainings offered upon hire.
Other Skills
Knowledge of crisis intervention and risk assessment, psychiatric diagnoses, basic chemical dependency, and age specific growth and development.