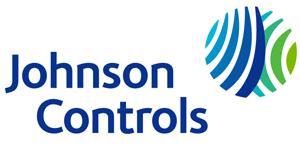 Integrated System Sales Manager from Johnson Controls
Atlanta, GA
This hidden gem is expiring soon - don't miss this opportunity.
What you will do

Johnson Controls Advanced Services Division is seeking an experienced Integrated Systems Sales Manager who is a self-motivated and driven individual with superior relationship building skills.

Working in an assigned area, the Integrated Systems Sales Manager is responsible for developing and expanding business with large existing and new accounts that span opportunities in multiple verticals. The successful individual will be responsible for representing Advanced Services primarily within an assigned territory, with opportunities for business development in other areas. The individual will be responsible for the development of new sales leads, client solicitation, referrals, proposal preparation and closing of approved contracts. The Integrated Systems Sales Manager is responsible for sale of sophisticated, integrated security solutions and products commanding a working knowledge of IP security offerings, as well as, IT networks and infrastructure. Additionally, the individual provides input such as, relevant market information relating to sales, competition and marketing strategies, vision and goals.

How you will do it



Adhere to current Johnson Controls policies, procedures, products, programs and services.


Contact and secure potential new account business and maintain existing business through:


Contacting of corporate accounts both in person and by phone


Contacting existing and potential customers on a regular basis


Preparing responses to qualified RFPs


Developing and maintaining relationships with security consultants and A&E firms


Developing and maintaining relationships within the new construction marketplace (GC's, Electricians, Sub-contractors, etc)


Developing and maintaining relationships with product manufacturers


Developing and maintaining relationships with internal customers through collaborative efforts


Representing the company at trade shows


Networking within local associations and societies


Drive wider and deeper account penetration with new and existing accounts through frequent proactive contact, expanding and maintaining strong relationships with multiple departments (facilities, loss prevention, IT, finance, and C-level executives) and key decision makers at multiple levels within customer organizations.


Sell integrated solutions to regional named accounts; sales consisting of integrated video surveillance, access control, and other networked applications with an understanding of local codes including applicable labor environment.


Able to convey technically complex security systems and applicable services to our clients in an intelligent and articulate, yet understandable manner.


Conducts physical survey of the premises, and identifies the areas of security needs and concerns.


Assists in design of the security system in accordance with the needs of the prospect, and in accordance with Johnson Controls standard practices.


Prepares and presents sales presentation & proposal to prospect, identifying features, and translating those features into benefits in a consultative and solution selling manner.


Independently establish call plans and customer follow-up strategies, and apply time and territory management techniques. Develops an aggressive methodology for the follow-up of all prospect communication and proposal generation.


Collaborates with Operations and Engineering to ensure that all documentation is communicated properly and according to the customer's needs.


Maintains an in-depth knowledge of products/services as it relates to customers' issues and needs through in-house training, networking and reading/research. Maintains an on-going and in-depth knowledge of the latest Security System products offered by Advanced Services.


What we look for
Required
• Industry Experience Required
• College Degree is required.
• Minimum of 5 years' experience as a successful sales representative in the security, IT or other technology sales industry, including three (3) years of major accounts sales, demonstrated by the consistent ability to meet and exceed quota.
Preferred
• Proven ability to sell $3 million dollars in new and existing security business.
• Ability to discuss security requirements with prospects and convey technically complex security systems and applicable services.
• Excellent oral, written and presentation skills with the ability to present to senior level executives within the customer and Johnson Controls organizations.
• Have the ability to develop and cultivate strong, effective internal and external working relationships and promote an environment of teamwork, flexibility and fun.
• Action Oriented
• Drive for Results
• Business Acumen
• Customer Focus
• Functional/Technical Skills
• Builds Effective Teams
• Interpersonal Savvy
• Organizational Agility
• Conflict Management
• Managing Diversity
• Peer Relationships
• Problem Solving
• Technical Learning
• Time Management
• Developing Direct Reports & Others
• Valid driver's license with clean driving record
• Ability to work a full time schedule
• Available for local/regional travel, which may include nights and weekends to accommodate customer's schedule.
Johnson Controls is an equal employment opportunity and affirmative action employer and all qualified applicants will receive consideration for employment without regard to race, color, religion, sex, national origin, age, protected veteran status, status as a qualified individual with a disability, or any other characteristic protected by law. For more information, please view EEO is the Law. If you are an individual with a disability and you require an accommodation during the application process, please visit www.johnsoncontrols.com/tomorrowneedsyou.