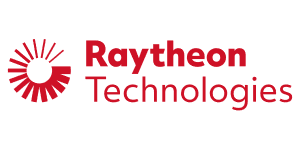 Integration & Test Systems Engineer at Raytheon Technologies
El Segundo, CA
We are seeking a Systems Engineering Center (SEC) Electro-Optical/Infra-Red (EO/IR) Payload Integration and Test Responsible Systems (RSE) Engineer within the Space Systems (SS) Mission Area of Raytheon Technologies Intelligence and Space business. The RSE will help drive the successful execution of the team on an EO/IR Payload Program.
 
Responsibilities include interfacing with cross-functional product teams, sub-contractors program management, and functional managers as well as non-engineering organizations such as finance, operations, supply chain, contracts and mission assurance.
 
The Integration & Test Systems Engineer will:
Plan, coordinate, execute and communicate the test activities with the cross-functional team responsible for delivering an EO/IR earth imaging system, subsystems, products and services as directed by the Program Manager.
Ensure the system engineering objectives are achieved on schedule, and consistent with quality and technical standards while meeting the program cost targets. Foster culture in-line with high performance and cohesive teams necessary to meet these targets.
Share oversight of execution on all aspects of the design, development, integration, and test of the SEC IPT space work products.
Work alongside the Chief Engineer and Integrated Product Team Lead (IPTL) to manage the SEC payload and subsystems.
Have knowledge of EO/IR applied to space systems, due to the complexity of the technology development, and integration and test planning and experience to achieve the technical performance and objectives of the program.
Provide technical support to the entire EO/IR product life cycle development activities, including: requirements analysis, validation and verification; hardware and software design and development; system level integration, interface definition; test planning; operations development.
 
Required Skills:
4+ years engineering experience with at least 2 years working space hardware.
Experience supporting EO/IR imaging space project testing
Experience in developing and executing system level interface, integration and test plans
Experience with the requirements development and flow down process as applied to test
Experience with the technical reviews (PDR, CDR etc)
Experience with system or subsystem level Integration, Verification and Validation (IV&V)
Experience establishing and maintaining working relationship with all levels of the organization, including customers, users, and other peer groups
U.S. Citizenship status is required
A Department of Defense (DOD) Secret Clearance
Desired Skills:
Ability to carry out design of spacecraft subsystems
Familiarity with Opto-Mechanics
Familiarity with Integration and Test of space hardware activities such as radiometric, thermal, vibration and EMI testing
Knowledge of environmental test methods and practices (e.g. Dynamic, Vibration, EMI, TVAC)
Familiarity with EO/IR STE design, testing or operation
Working with operations staff, sub-contractors, team members and customers
Experience with SEIT tools such as STK, MATLAB, C++, and/or Python
Required Education:
Bachelor's degree in Engineering, Math, Science or related STEM degree
Desired Education:
Advanced degree in Engineering, Physics, Math, or related discipline.
Keywords:
Spacecraft
Aerospace Jobs
EO/IR
Employment Type
Full-time
Number of Hires
1 - 10
Visa Sponsorship
No