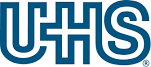 Integrative Medicine Practice - Gulf Coast Florida at Universal Health Services
Lakewood Ranch, FL 34202
Lakewood Ranch Medical Center in Bradenton, FL is assisting a private group practice to recruit a full time Internal Medicine or Family Medicine physician.
Qualified candidate will be experienced in Integrative Medicine and Board Certified/Board Eligible in Family Medicine or Internal Medicine. The focus of the practice is on optimizing health through addressing many lifestyle issues, as well as standard screenings, case finding, and early intervention. Compensation will be competitive, and includes a salary, benefits plus other incentives.

Lakewood Ranch Medical Center opened September 1, 2004. The hospital offers patient-focused medicine and is equipped with some of the most advanced technology in the County.
Located just two miles from I-75 and on the border between Manatee and Sarasota counties, this120-bed acute care hospital has an extensive system of fully-integrated inpatient and outpatient services that share a single purpose—to provide compassionate, quality patient care.
Patients have access to a medical staff of over 400 physicians and allied health professionals with a comprehensive range of specialties that use technological advances in medicine.

Karen DeSimone| Physician Recruiter |karen.desimone@uhsinc.com |Office: 941-745-7232 |
Cell: 941-961-3107
Universal Health Services, Inc. | UHS of Delaware, Inc.
Manatee Memorial Hospital | Lakewood Ranch Medical Center | Wellington Regional Medical Center | www.uhsinc.com