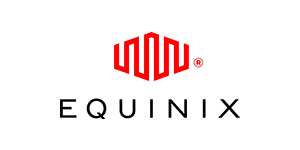 Technical Product Manager – Cloud Exchange at Equinix, Inc.
Sunnyvale, CA
Technical Product Manager – Cloud Exchange
Equinix is the home of the Cloud with over 1000 Cloud and IT services companies that are directly engaged with the global Equinix platform to interconnect with each other. We are growing at more than 20% per year for the last few years as businesses become increasingly interdependent and cloud-enabled thereby demanding a more reliable, secure and instantaneous connectivity to each other. When enterprises need access to many clouds and real-time data across geographies, they turn to Equinix
Magic of Equinix is built on a set of uncompromising values that put the customer at the center of everything we do. Our culture has always been one of inclusivity, innovation and ambition. We believe in fostering an atmosphere where everyone enjoys coming to work and can confidently say, "I'm safe, I belong and I matter." Our culture is integral to our competitive advantage and is the foundation for our journey to becoming the trusted center of cloud-first world!" Read more: https://www.equinix.com/company/vision-and-history/culture-values/
 As we embark on capturing new market opportunities across Edge computing and Network Virtualization, the Equinix Interconnection Product Management team is looking for an experienced Technical Product Manager or Product Owner to help define and advance how enterprises around the world will architect next generation cloud networking infrastructure. You will envision the next generation interconnected enterprise, strategize how to achieve that vision, distill and define requirements, translate requirements into functional and technical specifications and then drive the development life cycle from start to finish. You will work with a diverse set of internal and external partners, building and maintaining relationships as well as helping to define the product roadmap.
Responsibilities
Collaborate closely with technology teams to provide clear direction on Agile product backlog, epic and user story requirements, and feature delivery

Describe and write detailed Equinix Cloud Exchange Fabric product requirements through personas and use case development

Understands business value, clearly express Product Backlog items in terms of business and customer value and veries business value is delivered from the development team

Prioritize backlog including features, bugs, enabler work, and tech debt;

 

working regularly with the scrum team to refine and add detail where needed

Works with Product Management and Cross Functional Engineering Team to define good confidence release deliverables for any given release

Drafts acceptance criteria and work with the team to refine and elaborate; Accepts user stories as done based on acceptance criteria and definition of done

Lead definition of allowable configurations, writes test cases and executes UAT

Identifies improvements to existing product processes; develops a strong understanding of processes and technology

Completes ad-hoc assignments that assist in the development of product strategy and roadmap

Identifies and proactively includes correct stakeholders and communications effectively; Is able to manage stakeholder expectations within and/or across functions
Minimum Qualifications
A Bachelor's degree in engineering, computer science or related technical field (or equivalent)

5+ years of experience of SW product management and / or product development in an agile scrum environment

3+ years of prior experience as a Technical Product Manager or Product Owner for a SaaS and / or Network Product.

Experienced in Agile/Lean development methodology with experience as product owner, including experience with Tools associated with Agile Development including Jira, Rally, or equivalents

Working knowledge of current data networking products and technologies, including Ethernet networking, SDN, NFV, IP/BGP routing, peering, firewalls, NAT, etc.

Ability to lead and manage a scrum team to deliver business results
Desired Qualifications
MBA desired

Experience with developing software-defined networking systems

Agile and / or Networking Certifications
Equinix is an equal opportunity employer. All applicants will receive consideration for employment without regard to race, religion, color, national origin, sex, sexual orientation, gender identity, age, status as a protected veteran, or status as a qualified individual with disability.