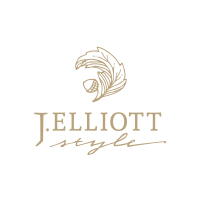 Interior Design Assistant at J. Elliott Style, LLC
HIGHLANDS, NC 28741
Entry Level Interior Design Assistant

Job Description:

You will work closely with owner and lead interior designer of J. Elliott Style, Jamie Elliott McPherson, in all aspects of support for the interior design process from conceptualization to implementation. J. Elliott Style is a fast growing boutique interior design firm and retail furnishings store located in the beautiful resort town of Highlands, NC.

Job Duties Include, but are not limited to:

Manage and organize sample library
Create Mood Boards
Create, manage and oversee client files
Attend and assist with field measures
Layout field measures in AutoCAD or SketchUp
Implement lead designer's vision into AutoCAD or SketchUp
Source project related materials
Oversee vendor orders and manage deliveries
Problem solve vendor delays, errors and damages
Occasionally work the retail floor and maintain vignettes in showroom

Education / Experience:

Bachelor's Degree in Interior Design or related field
OR 4 years minimum work related experience with references

Required Skills:

Highly Creative, imaginative and artistic
Beginner proficiency in AutoCAD or SketchUp
Thorough understanding of Google Docs
Superior Communication Skills
Detail Oriented & Organized
Self Motivated
$31,000.00 - $31,000.00 /year
Bonus compensation based on job net profitability. Bonus is paid upon closing out each individual project. Bonus is 3% - 5% of net profit. One week paid vacation after first year. Additional unpaid time-off is available by request and subject to approval.