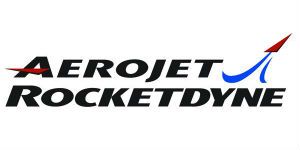 Intern - Engineering, Avionics at Aerojet Rocketdyne
Redmond, WA
Overview
Aerojet Rocketdyne seeks an Intern - Avionicsfor Summer 2021in its Redmond, WA location (Seattle area). After orientation and training, the intern will perform entry-level engineering tasks on rocket and electric propulsion projects. Candidate will support senior engineering staff and gain experience and familiarization with Aerojet Rocketdyne projects. The candidate must be able to operate effectively in a team environment. This internship position will start approximately June 2021.
Essential Job Functions (Including % of Time for Each)
50% - Provide technical support to engineers by assisting in the design, development, and test of rocket propulsion and electric propulsion hardware.
45% - Assist technical staff in continuous improvement initiatives to achieve cost reduction, meet delivery commitments, and exceed performance targets.
5% - Mandatory training.
Requirements
Candidate must be currently enrolled in a B.S. degree program in Electrical Engineering, Materials Engineering, Aerospace Engineering, Physics (or similar) major OR enrolled in an M.S. degree program in related major, and returning to school following the internship. Must have completed Sophomore year of study.
Requires U.S. Citizenship, U.S. Permanent Residency or other status as a U.S. Person. Must be able to satisfy federal government requirements for access to government information and having dual citizenship may preclude you from being able to meet this requirement.
Preferred Requirements:
Solid academic track record of accomplishment.
Working knowledge of typical Microsoft software applications.
Excellent communication and problem-solving skills.
Self-starter with the ability to work with little direction. Leadership & teamwork skills are a must.
Work Environment/Physical Requirements:
Employees in these positions must possess mobility to work in a standard office setting and to use standard office equipment, including a computer; stamina to sit or stand and maintain attention to detail despite interruptions; may occasionally lift/carry/push/pull up to 25 pounds; may require occasional walking, climbing, stooping, crouching, and/or bending; and vision to read printed materials and a computer screen, and hearing and speech to communicate in person and over the telephone. May require the ability to travel by air or auto. May require the use of personal protective equipment such as safety glasses, safety shoes, and shop coat. These positions may be expected to work varying shifts and hours to ensure successful operation of activities in the organization.