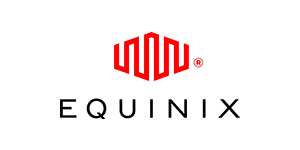 Intern: Enterprise Data (Summer 2019) at Equinix, Inc.
Dallas, TX 75201
Intern: Enterprise Data (Summer 2019)
About Equinix
At Equinix, we make the internet work faster, better, and more reliably. We hire talented people who thrive on solving hard problems and give them opportunities to hone new skills, try new approaches, and grow in new directions. Our culture is at the heart of our success and it's our authentic, humble, gritty people who create The Magic of Equinix. We share a real passion for winning and put the customer at the center of everything we do.
We are looking for bright and enthusiastic college students who love to learn and want to make an impact on the world. Join the Equinix team and shape the future of cloud computing and enterprise connectivity at one of the Fastest Growing Technology Companies in America (Forbes).
Opportunities
The Equinix Internship Program offers wide-ranging opportunities in Information Technology, Engineering, Human Resources, Finance and more. Spend your time gaining practical work experience and learning from some of the sharpest minds in the industry.   Work in a culture that thrives on innovation and delivering results, while building solid relationships with industry leaders, and fellow students from around the country. 
Projects
Billing Link Prediction

Create a scoring-based billing prediction tool using machine learning that will provide the business guidelines to link correct contracts with the services used by them
Build a sleek UI on existing platform (Angular Grid & Node.js) to give users a guided experience throughout the end to end process
Final tool will:

Speed up the linking process
Increase accuracy of billing links
Create repeatable executions for mergers and acquisitions (M&A's) as data keeps changing
Reduce bill only assets(BOA's)
Able to validate input files and provide user with output with the KPI's and potential matches.
Responsibilities/Tasks
Design and develop the tool based on requirements
Work with key stakeholders, including the Data team, GDC and local IT teams, for various input to deliver the standalone project
Qualifications
Rising senior or graduate student
Technical skills: Python, machine learning, SQL, Java, node.js, Angular grid