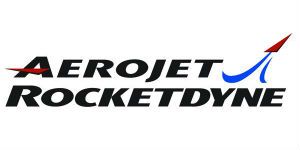 Intern, Finance (multiple roles) at Aerojet Rocketdyne
Sacramento, CA
Overview
Aerojet Rocketdyne is a world-recognized aerospace and defense leader that provides propulsion and energetics to the space, missile defense and strategic systems, tactical systems and armaments areas, in support of domestic and international markets. Additional information about Aerojet Rocketdyne can be obtained by visiting our websites at www.Rocket.com and www.AerojetRocketdyne.com.
Aerojet Rocketdyne is seeking highly motivated and dynamic individuals to participate in our Finance Internship Program at our Sacramento, CA location. It is an 8-week program with two additional, optional weeks. Based on availability there is the possible option of extending the internship through the fall.*
*COVID update: Given that there is a need to be flexible to adjust for COVID developments, we are committed to ensuring that internships will proceed whether in person or remotely.
With the many career paths offered by a degree in Finance/Accounting, the ability to make an informed decision to gauge interest in the important first step after college can be difficult. Aerojet Rocketdyne's Internship Program provides valuable access to Professionals with a career in the actual operations of various functions within the Finance Organization of a large publicly traded corporation. It is provided through hands on experience and training through rotational assignments with each function – Accounts Payable, General Ledger, Internal Audit, SOX Control testing, etc.
Requirements
Completion of 2nd or 3rd year of college and returning to school upon completion of the assignment
Completion of at least basic accounting courses, with a minimum B grade or better
Experience with Microsoft Office Suite of applications – Outlook, Word, PowerPoint, Excel
Intermediate to advanced level of working Excel knowledge – Pivot tables, Filters, nested formulas, V-LookUp
Be able to build relationships by demonstrating professionalism with a facilitative communication style and constructive responses to needs
Be able to work both independently and within a team under guided supervision
Be able to travel to other sites 1-2 weeks during the internship period
Must be able to satisfy federal government requirements for access to government information. Having dual citizenship may preclude you from being able to meet this requirement.
U.S. Citizenship, Permanent Resident, or other status as a U.S. Person is required.
Work Environment/Physical Requirements:
Employees in these positions must possess mobility to work in a standard office setting and to use standard office equipment, including a computer; stamina to sit and to maintain attention to detail despite interruptions; may occasionally lift/carry/push/pull up to 15 pounds; may require minimal walking, climbing, stooping, crouching, and/or bending; and vision to read printed materials and a computer screen, and hearing and speech to communicate in person and over the telephone. May require the ability to travel by air or auto. May require the use of personal protective equipment such as safety glasses, safety shoes, and shop coat. These positions may be expected to work varying shifts and hours to ensure successful operation of activities in the organization.