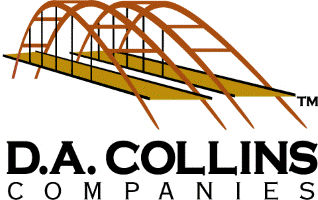 Intern - General Application - Construction at D.A. Collins Companies
Wilton, NY 12831
Intern / General Application
The D.A. Collins Family of Companies has brought safety, quality, and productivity to industrial, infrastructure, highway, and bridge construction for over 70 years. As members of the D.A. Collins Companies, D.A. Collins Construction Co., Inc., Kubricky Construction Corp., Pallette Stone Corp, Jointa Galusha LLC and Joint Lime Co., are growing and are looking to find people who want to build and grow their career with a dynamic company that has proven stability, has an exemplary safety record, is family-owned, and truly values their employees.
We provide paid internships and shadowing programs in the areas of civil engineering, equipment operation, general labor, concrete truck operations, and heavy equipment mechanical repair, to name a few.
If you are interested in joining our team, please fill out an application at: https://apply.dacollins.com/job/372/intern-general-application and be sure to indicate what career path you are interested in pursuing.
Qualifications:
Must pass a pre-employment drug screen
The preferred candidates will have a positive attitude and will have a proven ability to work independently and as part of a team.
Some positions may require travel.
Location: Wilton, NY but may require travel
Starting Date: 2019 Construction Season
Apply to: https://apply.dacollins.com/job/372/intern-general-application
We are an Equal Employment Opportunity Employer and we provide equal employment opportunities to all qualified applicants without regard to race, sex, sexual orientation, gender identity or expression, national origin, color, age, religion, protected veteran or disability status, or genetic information or any other characteristic protected by law.