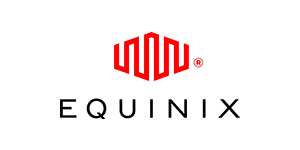 Intern: IT DevOps at Equinix, Inc.
Dallas, TX 75201
Intern: IT DevOps
About Equinix
At Equinix, we make the internet work faster, better, and more reliably. We hire talented people who thrive on solving hard problems and give them opportunities to hone new skills, try new approaches, and grow in new directions. Our culture is at the heart of our success and it's our authentic, humble, gritty people who create The Magic of Equinix. We share a real passion for winning and put the customer at the center of everything we do.
We are looking for bright and enthusiastic college students who love to learn and want to make an impact on the world. Join the Equinix team and shape the future of cloud computing and enterprise connectivity at one of the Fastest Growing Technology Companies in America (Forbes).
Opportunities
The Equinix Internship Program offers wide-ranging opportunities in Information Technology, Engineering, Human Resources, Finance and more. Spend your time gaining practical work experience and learning from some of the sharpest minds in the industry.   Work in a culture that thrives on innovation and delivering results, while building solid relationships with industry leaders, and fellow students from around the country. 
Projects
Environment and Instance creation using Terraform for IBXMaster
Docker and Kubernetes implementation for IBXMaster
Responsibilities/Tasks
Should be responsible for containerization and virtualization implementation for IBXMaster.
Should be responsible for implementing Rancher for Kubernetes clustering and set up.
Should be responsible for setting up Terraform and integration with Ansible for Environment and instance creation.
Qualifications
Pursuing Master's Degree in Computer and Information Science
Working knowledge of DevOps framework and tools
Experience with Cloud technologies and Computer networks
Working knowledge of general containerization and virtualization.
Working knowledge of Configuration Management with Ansible and Terraform (preferred) or Chef, Puppet, Salt, etc.
Experience on Rancher, Docker and Kubernetes is a plus.
Equinix is an equal opportunity employer. All applicants will receive consideration for employment without regard to race, religion, color, national origin, sex, sexual orientation, gender identity, age, status as a protected veteran, or status as a qualified individual with disability.