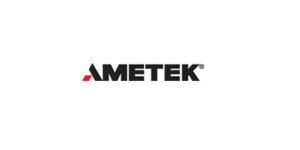 Intern, Mechanical Engineer at Ametek, Inc.
San Diego, CA 92121

Job ID: 15726


Position Description:
Job Summary
Performs a wide range of moderately complex non-routine technical mechanical design tasks using CAD software. Emphasis on mechanical design of power equipment and enclosures. This involves the use of initiative and judgment.

Roles & Responsibilities
This position has responsibility for:
• Proficiency in 3D CAD design using Solidworks, with working knowledge of 2D design using AutoCAD, and knowledgeable of design tolerance analysis and mechanical packaging of electronic equipment, sheet metal design, and drawing and documentation background.
• Assist with the electro-mechanical design, from concept through production release, of power electronics equipment comprised of moderately complex assembly of circuit board assemblies, magnetics, heat sinks, power semiconductors, electrical interconnects, and associated enclosures.
• Creative thinker capable of designing mechanical equipment and layout of electronic assemblies considering equipment cooling and airflow requirements
Capability to learn thermal analysis software, create bills of material and makes adjustments in drawings of specifications

Competency Requirements
In order to perform the job successfully, an individual should demonstrate the following competencies:
• Technical Acumen
• Attention to Detail
• Communication Skills
• Self Initiative


Position Requirements:
Minimum Qualifications (Experience and Skills)
• Junior or Senior year studying Mechanical Engineering.
• Must be a US Citizen or Green card holder for ITAR compliance.
• Must be able to commit 28 hours per week during the school year.
• Proficient in common engineering design tools, such as simulation software, mathematical analysis, schematic capture, MS Excel/Word, and database applications.
• Good interpersonal skills, written and oral communication skills, and ability to work cooperatively in a team environment.
• Ability to multi-task in a fast-paced environment, work independently and with little supervision
• Familiar with DXF, DWG, STP and Gerber CAD file formats.
• Proficiency in MS PowerPoint, Excel, Word, and simple database applications
• Knowledge of characteristics in materials and plating, and design practices required to prevent corrosion.


Preferred Qualifications
Relevant experience in the design of analog and digital electronics a plus
• Previous Intern position is helpful.
• Experience with PWB layout software.



Education Requirements
Pursuing a Bachelor's degree or equivalent in Electrical Engineering or related field

Work Environment
This job operates in a professional office and manufacturing environment. This role routinely uses standard office equipment.

Physical Demands
The physical demands described here are representative of those that must be met by an employee to successfully perform the essential functions of this job. While performing the duties of this job, the employee is regularly required to talk or hear. The employee frequently is required to stand; walk; use hands to finger, handle or feel; and reach with hands and arms. Specific vision abilities required by this job include close vision, distance vision, color vision, peripheral vision, depth perception and ability to adjust focus. This position requires the ability to occasionally lift office products and supplies, up to 30 pounds.


We are an Equal Opportunity Employer and do not discriminate against
any employee or applicant for employment because of race, color, sex,
age, national origin, religion, sexual orientation, gender identity,
status as a veteran, and basis of disability or any other federal,
state or local protected class.



.