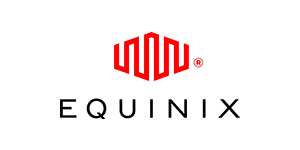 Intern: ServiceNow Business Analyst (Summer 2019) at Equinix, Inc.
Dallas, TX 75201
Intern: ServiceNow Business Analyst (Summer 2019)
About Equinix
At Equinix, we make the internet work faster, better, and more reliably. We hire talented people who thrive on solving hard problems and give them opportunities to hone new skills, try new approaches, and grow in new directions. Our culture is at the heart of our success and it's our authentic, humble, gritty people who create The Magic of Equinix. We share a real passion for winning and put the customer at the center of everything we do.
We are looking for bright and enthusiastic college students who love to learn and want to make an impact on the world. Join the Equinix team and shape the future of cloud computing and enterprise connectivity at one of the Fastest Growing Technology Companies in America (Forbes).
Opportunities
The Equinix Internship Program offers wide-ranging opportunities in Information Technology, Engineering, Human Resources, Finance and more. Spend your time gaining practical work experience and learning from some of the sharpest minds in the industry.   Work in a culture that thrives on innovation and delivering results, while building solid relationships with industry leaders, and fellow students from around the country. 
Projects
ServiceNow Corporate

ServiceNow corporate platform manages and supports IT/HR and other business functions within Equinix. The team is focusing on delivering customer requests and requirements using Agile Methodology with 2-week sprints. The team understands and delivers the projects by self-organizing the requirements and their development pipeline.
Responsibilities/Tasks
Collaborate closely with internal stakeholders to gather requirements.
Track, plan and manage the backlog by ensuring requirement completeness, prioritization and ready for development and delivery.
Work closely with the development team to identify level of effort on prioritized requirements to better deliver customer requirements in the 2 week timebox sprints.
Effectively communicate to internal IT changes/enhancements made to the application
Create, edit and publish process documentation on current as-is implementation of ServiceNow application
Provide support to cross-functional support on department projects as needed
Qualifications
Rising senior undergraduate student with strong communication skills
Major or minor specializing in Communications, Customer Service, Project Management, or related fields
Self-starter, motivated team player, results oriented
Previous experience in project management, project coordination, Business Analysis role is desirable
Proficient in Microsoft Office programs such as Word, Excel, PowerPoint
Prior experience in Agile methodology is desirable