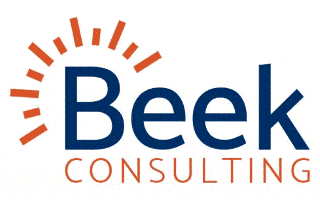 Internal Auditor, OMB A-123 at BEEK Consulting.com
Rockville, MD
Description:
Beek Consulting, LTD is seeking Financial Consultants to assist a federal client in completing their OMB A-123 deliverables. Positions require intimate knowledge of internal controls testing with the Federal Government as an accountant or consultant responsible for developing, performing, and providing technical advice related to financial management assessments.
Duties include:
Knowledge of various transaction cycles; Grants Management, Procure to Pay, Budget Execution and Monitoring, Human Resource Management, etc..
Providing technical assistance to government personnel in the development of procedures and guidance related to OMB A-123 Deliverables to include: developing/executing internal control test plans, reporting deficiencies general ledger accountant (GLAC) reconciliations, transactional data validation, accounting corrections and reversals, beginning balance analysis, and trial balance management.

Support the development of initial and final A-123 Assurance Statements. A-123 testing of the internal controls in the transaction cycle will form the basis of completing the statements.

Assist in the Planning, Testing, Identifying, and Reporting Deficiencies.

Prepare planning documents to include descriptive and concise notes to ensure the records are complete and accurate. Planning shall also include the review of past testing results, past deficiencies, and documentation regarding planning and testing that already exists.

Develop and execute sampling methodology based on established and sound statistical sampling methods for internal auditors.

Compiling work papers which support the testing results and uploading the workpapers to a central information repository.
Knowledge of quarterly and annual close activities and analysis, development of estimation methods and methodologies to support adjustments and other non-routine adjustments to GLACs in support of period close activities.

Preferred experience working in accordance with GAAP and GAAS, Office of Management & Budget (OMB) guidance, the Treasury Financial Manual (TFM) and USSG, Federal Accounting Standards Advisory Board (FASAB) standards, and Government Accountability Office (GAO) Yellow Book.
Provide hands-on direct one-on-one support to government resources in performing the tasks key to financial management assessments.
General Experience and Qualities:

Demonstrates responsibility for the factual accuracy and thoroughness of analysis, appropriateness of analytic methods/design, and the clarity and validity of interpretations and recommendations.
Ability to multi-task and function in a fluid, fast-paced and dynamic environment.
Creative, collaborative, and detail-oriented; good communicator/listener in-person and through available media (e.g., telephone, email, WebEx).
Comfortable working both in teams and independently; organized, "outside the box" thinker; proactive and self-motivated; a team player with an "all hands on deck" mentality.
Must be flexible, able to multi-task and change direction on a moment's notice and accepts this as operating in a high-performing team structure.
Highly proficient in the use of Microsoft Office programs (Access, Excel, Word, PowerPoint); additional proficiency in Microsoft Project and Microsoft Visio preferred.
Ability to exercise independent judgment and make sound decisions and recommendations in client related matters pertaining to the audit.
Required Qualifications: 
Bachelor's Degree in accounting, business administration or other relevant business related field with a major or concentration in accounting, finance, economics or management information systems accredited by an organization approved by the U.S. Department of Education.
One or more of the following certifications are preferred:

Certified Public Accountant (CPA) 
Certified Government Financial Manager (CGFM)
Certified Defense Financial Manager (CDFM) 
Certified Fraud Examiner (CFE) 
Certified Internal Auditor (CIA) 

Please keep in mind that ALL resources must be able to obtain a U.S. government security clearance.
Beek Consulting has a firm commitment to employee value and respect.  Relationships and communication are at the forefront of what we stand for. We will share in both the benefits and responsibilities derived from our commitment to quality and service. Full-time employees are eligible for several types of benefits that include:
5 Weeks paid leave (includes 10 Federal Holidays)

Medical, Dental, and Vision benefits with Anthem Blue Cross Blue Shield

401(k) Plan (up to 6% match)
Beek Consulting, LTD is an Equal Opportunity Employer.
70,000 - 90,000 /year
5 Weeks Paid Time Off, Full Medical, Dental, and Vision Benefits. 401K Match up to 6%