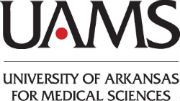 Internal Medicine Associate Program Director Opportunity in Northwest AR at University of Arkansas for Medical Sciences (UAMS)
Fayetteville, AR
UAMS is hiring an Associate Program Director in the UAMS Northwest Arkansas Community Internal Medicine Residency Program.  Seeking a general internist with interest in academic internal medicine, or an internal medicine sub-specialist (gastroenterology or endocrinology preferred, but not an absolute requirement) who will help develop the Specialty Clinic on the Northwest Arkansas Regional Campus.


The successful candidate will be ABIM-certified in either internal medicine or a sub-specialty, and will dedicate an average of 20 hours per week to the administrative and educational aspects of the program. The candidate must participate in academic societies and in educational programs designed to enhance their educational and administrative skills. Fifty percent of this position will be supported by the Department of Internal Medicine, and the other fifty percent will be supported by clinical revenue generated by the physician.


This physician will also serve as a supervising attending in the Internal Medicine Residency Clinic and supervise Internal Medicine Residents and M3/M4 medical students during their junior clerkship.  The physician may also establish his/her panel of patients and provide direct patient care to ambulatory patients and possibly hospital patients as well.  A core requirement of the position is an interest in teaching residents and students in an academic setting, including developing meaningful quality improvement projects in conjunction with the residents.  There will be no call requirement for a general internist, and if the individual is a subspecialist, collaborative call arrangements with local groups can be explored.


Position Supervises/Leads:  Clinical Staff [in collaboration with clinic medical director and other faculty]


Minimum Qualifications 
Advanced Degree: Doctorate of Medicine
Board Certified in Internal Medicine or subspecialty