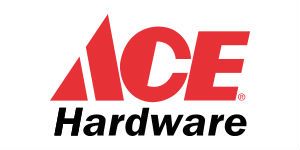 International Project Manager Associate at Ace Hardware Corporation
Oak Brook, IL
The Job
This role will manage international projects of small to large sizes and complexities, often managing multiple projects at the same time.  They will lead cross-functional team members across the organization and geographical regions. 
The international project manager associate will be responsible to:
Manage international projects utilizing best practices and techniques set forth by the Project Management Institute (PMI) and adapted by Ace Hardware.

Execute projects to success by following established methodologies for new store openings, store renovations, and other AIH internal projects.  Work with process owners to update methodologies based on learnings from active or completed projects.

Achieve agreed-to project objectives and stay engaged until project deliverables are complete and performance is self-sustaining.  The international project manager associate will achieve this by developing strong relationships with team members and transferring ownership of work efforts from the project team to the appropriate supporting teams.

Integrate regional customs and culture seamlessly into projects to promote collaboration and teamwork across regions.
What you'll do
Manage key projects for Ace international. 
Manage a small portfolio of related projects.  Report on program status and achievements to all project stakeholders.  Manage regular status meetings and assist project team members to resolve or escalate project issues.  Partner with Ace stakeholders to track progress toward KPI for active projects.
Assist with defining and rolling out process improvements associated with projects.  The associate will be a catalyst and drive collaboration amongst the necessary AIH teams that must work together to improve the business process.
Focus on the people side of change, including changes to business processes, systems and technology.  Work AIH leaders and project stakeholders to support implementation of these changes.
What you need to succeed
3+ years working in project management, store operations, or related field

Results oriented with proven track record of accomplishments

Ability to work cooperatively and effectively with others to set goals, resolve problems, and facilitate decision making across teams in an extremely collaborative, cross functional environment

Proven ability to manage a project:  Define project priorities, develop a work schedule, monitor progress towards goals, and report status.

Good problem-solving skills with ability to take a multitude of tasks and make clear, logical and efficient action steps

Must be able to manage multiple tasks, schedules, and accurately report on progress

Prefer an understanding of project management

Travel approximately 10-15%

Bachelor's degree in business, international business or related field

Project Management Professional (PMP) Certification, or equivalent, preferred

Multi-lingual preferred
We want to hear from you!
When most people think of career opportunities with Ace Hardware, they often think of the helpful cashiers and sales associates at their local store. However, have you also considered the people behind the scenes who select, promote, ship and process the invoices for more than 75,000 products? Maybe you haven't, but we'd like you to. Because together we help our customers take care of their homes. Come find out why a career with the Ace Hardware Corporation is one of America's best kept secrets.
Equal Opportunity Employer
Ace Hardware Corporation and its subsidiaries are committed to a policy of promoting equal employment opportunities. The company recognizes the importance of diversity and leveraging the skills and talents of all people to the mutual advantage of each individual and the organization. The company is committed to the prevention of employment discrimination related to race, religion, color, sex (including sexual harassment), gender identity, national origin, age, marital status, disability and military or veteran status, sexual orientation or any other action covered by federal or applicable state/local laws.