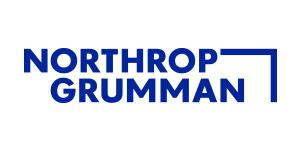 International Trade Compliance Import Analyst at Northrop Grumman Corporation
Falls Church, VA
Job Description
Legal and Regulatory
Join Northrop Grumman on our continued mission to push the boundaries of possible across land, sea, air, space, and cyberspace. Enjoy a culture where your voice is valued and start contributing to our team of passionate professionals providing real-life solutions to our world's biggest challenges. We take pride in creating purposeful work and allowing our employees to grow and achieve their goals every day by Defining Possible. With our competitive pay and comprehensive benefits, we have the right opportunities to fit your life and launch your career today.

The International Trade Compliance Import Analyst supports the development and growth of the company's global supply chain organization with import compliance, policies, procedures, training, assessments, and import transactions to ensure compliance with import and export laws and regulations. The position also supports sector transportation implementation of import compliance requirements across all functions and global business entities. This position reports to the Manager, Global Import Management.

Responsibilities include:
• Provide guidance and input on topics related to import and international trade such as: Harmonized Tariff Schedule (HTS) classification, customs valuation, preferential origin determinations (e.g., free trade agreements), duty deferral programs (e.g., foreign trade zone, inward processing/bonded regimes), customs declaration and clearance and the US Customs Trade Partnership Against Terrorism (CTPAT) program.
• Analyze trade data including but not limited to US Customs and Border Protection (CBP) Automated Commercial Environment (ACE) and US Census to identify areas of risk.
• Provide subject matter expertise in maintaining and driving process improvement of the company's framework of corporate-wide customs compliance policies, standards, and processes, including support of writing and editing corporate procedures.
• Maintain content on Global Import Management websites and communicate regulatory changes regarding imports.
• Collaborate with internal and external stakeholders to maintain corporate import bonds, powers of attorney, and other related corporate filings.
• Reconcile import records in accordance with NG Customs electronic record keeping storage process.
• Support content development for employee import compliance training for the import community, other functional organizations, and enterprise ethics.
• Collaborate in the ongoing development of global trade compliance solutions to streamline customs data management and customs requirements.
• Support global trade compliance import assessments, internal audits and management of corrective actions.
• Ability to work on collaborative tasks with a variety of corporate and sector personnel.
• Must exercise excellent judgment and decision making.
• Must have excellent written and presentation communication skills.