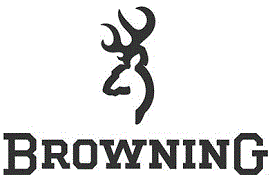 Inventory Accounting Manager at Browning
Morgan, UT 84050
Inventory Accounting Manager
BROWNING
One Browning Place
Morgan, Utah  84050-9326
Browning is seeking an Inventory Control Manager who is a highly detailed individual with an Accounting education/background with inventory/cost accounting experience using GAAP.  The Inventory Control Manager will report to the Company Controller and will lead the inventory accounting responsibilities.  Other accounting responsibilities will be as assigned by the Controller.

essential job duties and responsibilities:
           Item set-up – Spec numbers, UPC, bills of material, categories, cost schedules, price lists and discounts. 

MRP parameters maintenance – Interface between product management and information systems to set up and maintain forecasting and purchasing item attributes.
           Cycle counting – Implementation and maintenance of cycle counting procedures.
Year-end physical inventory – oversee yearly physical inventory in Missouri, Utah, and Canada locations.
 Inventory procedures – Develop inventory management procedures.
 Assist in month-end closing procedures and provide timely inventory financial data to managers within the company.  Reconcile inventory accounts and calculate purchase price variances.
Additional Performance Factors needed to perform the Essential Duties include:
·         The right candidate will show the ability for attention to detail as this position requires diligence to ensure all essential details have been considered, noticing errors or inconsistencies that have been missed, and taking prompt, thorough action to correct errors. 
·         The right candidate will have the ability to follow written and verbal directions and comply with organizational rules, policies and procedures.
·         The right candidate must be able to: use information, knowledge, and beliefs to generate original innovative solutions to problems; reframe problems in a different light to find fresh approaches; critically review, analyze, synthesize and compare/interpret information; use inductive and deductive reasoning ability to perform their responsibilities successfully ; understand the principles underlying the relationship among the facts and apply this understanding when solving problems.
·         The right candidate must take responsibility for accomplishing work goals within accepted timeframes; accept responsibility for their decisions and actions, while learning from mistakes.
·         The right candidate knows how to treat others with honesty, fairness and respect; is trustworthy, dependable, and makes decisions that are objective and reflect the just treatment of others.
·         The right candidate is a team player with a strong work ethic who has the ability to work as part of a team and is conscientious in the completion of tasks and assignments. 
·         The right candidate understands financial standards and is committed to following those standards.
qualification requirements:
·         A minimum of 2-3 years experience as an Inventory or Cost Accountant.
·         Bachelor's Degree in Finance or Accounting required.
·         An understanding of GAAP in relation to inventory.
·         Proficient in MS Excel and Access.
·         Oracle Financial applications a plus.
ABOUT BROWNING:

Browning, a leader in sporting firearms/apparel/gun safes/hunting accessories and other related outdoor products, is located in Mountain Green, Utah, just 40 miles NE of Salt Lake City. Browning is accessible from all areas of the Wasatch Front. Its scenic beauty and serenity creates an ideal work setting. Looking out the office windows presents a picturesque view of the Rocky Mountains with snow-capped peaks, and surrounding beauty. The Northern Utah area is a family-friendly environment and offers tremendous opportunities for outdoor recreation, education and cultural enrichment.

Applicants should be philosophically aligned with the brand, its products, markets and mission of Browning and its affiliate companies. Browning offers an excellent wage and benefits package. A few unique benefits include use of trap and skeet ranges, a swimming pool for employee use during the summertime, and a free meal each day provided by an on-site cafeteria. And, of course, a special employee discount on all Browning/Winchester Repeating Arms products.

Please submit your resume to: hrmorgan@browning.com. Only those candidates that have the right skills and abilities for this position will be contacted.

Browning is an equal opportunity employer.
97,886 - 129,506 /year
Accounting Manager
What is this?