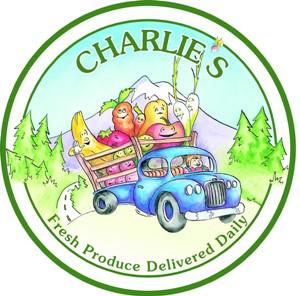 Inventory Control ($17-$20/hour) at Charlie's Produce
Seattle, WA 98134
Charlie's Produce - Who We Are
Charlie's Produce is a privately owned wholesale produce company. We are the largest privately owned produce wholesaler on the West Coast, with distribution centers in Seattle, Spokane, Portland, Anchorage, Boise, and Los Angeles. The secret to our 40 years of success in this industry is PEOPLE! We strive to hire the best and we reward them with a working environment that fosters loyalty, stability, innovation, and growth.
Charlie's provides a healthy employee stock ownership program, competitive Medical/Dental/Vision and Life Insurance plans. And our newest benefit offers Pre-Paid Fully Funded College Tuition to our employees and the dependent children of our employees after 1 year! 
Schedule
9:00am – 5:30pm   (shifts include weekends and hours are subject to change)
The Role
This position will be responsible for driver check ins and requires inspection of returned product and good decision making skills about product disposition. This position will be responsible for month end inventory, stock adjustments, and cycle counts. The Inventory Control Clerk may also be responsible for inventory audits.
Essential Responsibilities Include but Not Limited To
Inspect and review quality of produce.
Ability to work independently, and be self motivated to complete daily tasks with minimal supervision and multi-task throughout the day.
Excellent organization skills, good attention to detail and work well within a team and with cross-functional departments.
Lift up to 50 lbs and work in a refrigerated warehouse environment.
Overtime coverage may be required when business requires, i.e. busy seasons, vacation coverage, etc.
Good awareness and sensory capabilities to avoid accidents as warehouse environment involves fast moving forklift and power jack equipment.
Charlie's Produce Total Compensation Package includes
Competitive starting pay
90 day performance-based raise
Yearly review with possibility of increase based on performance and tenure
We recognize and reward hard work and commitment. Supplemental retirement plan through our Employee Stock Ownership Plan (ESOP)
Robust employee assistance program (EAP)
Vacation pay, paid holidays, pre-tax commuter benefits, and free onsite parking
Employer-covered College Program
Coverage under State Sick Leave
401(k) available
Health and wellness benefits including medical, dental, and vision
Core Knowledge/Skills
Knowledge of Excel a plus.
Required Experience
Intermediate pallet jack experience; forklift experience a plus.
Supplemental Information
This employer participates in E-Verify and will provide the Social Security Administration and if necessary the Department of Homeland Security with the information from each new employee's Form I-9 to confirm work authorization.
Charlie's Produce is an Equal Opportunity Employer.