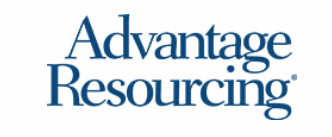 Inventory Control at Advantage Resourcing
Houston, TX 77041
Purpose 
The primary role of this position is to verify, coordinate and keeprecords on incoming inventory issues, transfers, adjustments and cycle counts.
Functions
ESSENTIAL
·        Count,weigh and measure incoming shipments.
·        Completereceipt and issue aspects of interunit transfers from business unit to businessunit.
·        Inputand reconcile cycle count.
·        Receivein subcontract purchase orders.
·        Putaway inventory controlled items.
·        Maintaincustomer furnished parts in PeopleSoft.
·        Pull,put away and set-up locations within Fast Pik System.
·        Issuematerials, close PIDS and perform cycle counts for Hi-Jump Bar Code System.
·        Pullorders from job stage locations.
·        Operateforklift to load and unload trucks.
·        Operatetier lift truck or use hand truck to move, convey, or hoist shipments fromshipping and receiving platform to storage or work area.
ADDITIONAL


·        Takeorders from the receiving area.


·        Arrangematerial and equipment.


·        Cleargoods for entry into system.


·        Serializecomponents within PID for assembly and data book integrity with in PeopleSoftusing Serial Genealogy Process.
Advantage Resourcing is committed to providing equal employment opportunity for all persons regardless of race, color, religion, sex,sexual orientation, gender identity, age, marital status, national origin, citizenship status, disability or veteran status.