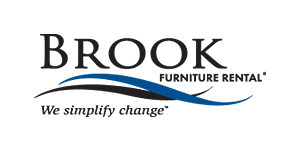 Inventory Coordinator (Part-time) (61055) at Brook Furniture Rental
Hayward, CA 94544
TITLE: Inventory Coordinator DEPARTMENT: Distribution
REPORTS TO: Distribution Center Operations Manager STATUS: Non-Exempt
COMPANY OVERVIEW:
Brook Furniture Rental, Inc. (www.bfr.com) is America's leading high end residential and office furniture rental company. We pro...
REQUIREMENTS:
High school degree or equivalent
2 plus year's experience with inventory
Knowledge of Microsoft Office
Proven good attention to detail
Proven organizational skills
HOURS & LOCATION:
30985 Santana Street, Hayward, CA
Monday – Friday
Brook offers a competitive compensation and generous benefit package including health and dental benefits and a 401(k) plan. We thank all applicants for their interest. Only those chosen for an interview will be contacted.
We are an Equal Opportunity Employer and will consider all qualified applicants for the position without regard to race, color, religion, sex, national origin, disability or protected veteran status.