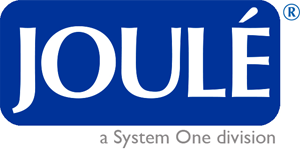 Inventory Planning Coordinator from Joule
Lawrenceville, NJ 08648
Title: Inventory Planning Coordinator


Location: Hopewell, NJ


Schedule: 8am to 5pm Mon – Fri.


Type: Temporary


Start date: ASAP


Responsibilities:
Provide streamlined inventory planning for R&D clinical supply chain activities, including product based and/or program level supply planning, as assigned in order to deliver drug supply to warehouse depots and sites in time for patient treatment for assigned studies across the R&D Portfolio.
Program level supply planning includes initiation and maintenance of study planning documents, as well as performing and adjusting study level projections to support study design based on actual study progress through study completion.
Product level supply planning includes receipt of the depot planning template provided by the Drug Supply Manager (DSM), which contains product specific demand needed for the established time to ensure sufficient supply availability at the local depots.
Inventory planning for product and program level management includes responsibility for monitoring expiry dates and ensuring replacement supply is available at the local depots and communicating upcoming inventory concerns.
As applicable, utilizes tools, such as allocation trackers to designate materials for study needs and monitor MoH approvals for program assessments.
Develops and adjusts the Drug Provision Plan to ensure delivery of sufficient supply to cover demand to warehouse depots and ensure availability of allocation for manual (non-IRT) studies.
Responsible for allocation of study drug in the appropriate IRT systems for IRT based studies. Communicates to key stakeholders regarding adherence to project strategy and timelines.
Works cross-functionally as part of a dynamic matrix team to plan delivery of clinical drug supply to ensure sufficient supply availability for new and ongoing studies.
Understands program level assumptions by reviewing the study design, dosing schedule, and high level assumptions through discussions with the Drug Supply Manager (DSM). Creates a Study Planning document for new studies, where applicable.
For program level supply planning, provides study level projections to the DSM based on the protocol and planned countries/sites/patients/enrollment duration/shipping lead times and recalculates monthly projections based on actual study progress from study enrollment through study completion.
For product level supply planning, DSM provides the depot planning template, which includes projections used to Inventory Planning Coordinator to plan depot shipments to ensure sufficient supplies are at the local depots. Responsible for maintaining inventory planning and expiry dating at depot level.
Ensures country/study approval of product and alignment of IP as part of depot planning
Provide manual allocations to DSM's as requested (e.g. generic labeling form [GLF], investigator sponsored research [ISR] studies).
Develops drug provision plans (which includes material movements between warehouses, and manual drug order allocations) for assigned projects based on study or product level projections and communicates these plans to the Shipment Execution Team. Ensures distribution requirements are planned and communicated to the Shipment Execution Team Lead (SETL) via the Drug Provision Plan (DPP), during the monthly scheduled meetings.
Monitors clinical trial activity and the usage of drug supply at sites and warehouses.
Makes necessary changes to the Drug Provision Plans based on various study factors (recruitment/timing/etc.) to enable timely resupply of IMP.
Advises DSM of drug supply constraints and recommends alternative strategies to influence the ability of CSO to meet existing or anticipated demands.
Allocates clinical supplies within IRT.
Uses FIN allocation tracker, as applicable, to keep track of allocations of supplies in IRT systems as well for manual allocations.
Collaborates with the Shipment Execution Coordinators (SEC) and Shipment Execution Team Lead (SETL) for planned and upcoming DPP material movements.
Track shipments through MRB date and communicate issues/delays as needed.
Utilizes the Use Date Extension Memo SharePoint to upload UDE's. Provides a notice of use date extension to key stakeholders where required.
If applicable, for program level supplies, prepares Product Information Listings and batch listing extract files as required for study database locks and regulatory filings.
Participates on key task forces for improvement initiatives and procedural updates. Recommends and implements ways to improve the efficiency of clinical supply processes.
Acts as interface to key customers for information, training and resolution of issues as it pertains to drug planning.
Requirements:
Bachelor's degree
Supply Chain Management
Business or related science or equivalent relevant work experience.
APICS Certification desirable
Demonstrated broad computer program literacy, Microsoft (Office, Excel, PowerPoint)
Inventory Planning and SAP experience desirable


 


Joule, a System One division is a leader in specialized workforce solutions and integrated services. With more than 6,000 employees and roughly 50 offices throughout the U.S. we provide scientific, clinical, engineering, energy, IT, legal and administrative staffing services.  For more than 40 years, we have delivered workforce solutions and integrated services to clients nationally.