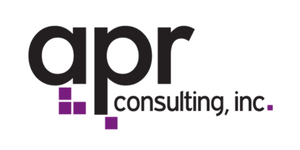 Invoice Analyst at APR Consulting, Inc.
Irwindale, CA 91702
CUSTOMER BILLING ANALYST
LOCATION: Irwindale, CA 91702
PAY RATE: $21.45/hour on W2
CONTRACT: 16 months or longer
Analytical Skills Test Required. Passing score is 80%.
There will be a 12-week training and you must attend all classes to pass the training. Failure to meet this will automatically remove you for the assignment
Our client is one of the largest electric utility and longtime leader in renewable energy and energy efficiency in the United States, providing electricity for much of Southern California.
Since 1980 APR Consulting, Inc. has provided professional recruiting and contingent workforce solutions to a diverse mix of clients, industries, and skill sets nationwide.
APR has been engaged to identify hard working Customer Billing Analyst for one of our biggest clients in the energy and utilities industry.
Job Description:
Day-to-Day Responsibilities/Workload
The analyst will work from systems, spreadsheets, databases, and reports, etc., everyday; and will work on various special projects and assignments as needed. 
The successful candidate will receive formal classroom-style training as well as side-by-side and job shadow training as needed to learn the various billing functions such as Smart Meters, Meter Sets, Net Energy Metering, Customer Choice, rates, rules process and procedures in order to resolve simple to highly complex billing issues.
Required Skills/Attributes
Must have a High School Diploma or Equivalent
Must have 1 or more years of experience analyzing data to resolve billing or bookkeeping-type issues.
Demonstrate proficiency using Microsoft Word and Excel.
Desired Skills/Attributes
Demonstrated 1 or more years of experience Utility Billing.
Demonstrated 3 or more years of experience back office accounts payable/receivable, money handling, inventory control and ordering and/or other operations related work.
Ability to prioritize multiple duties/projects, take ownership and follow through on all assignments.
Demonstrated experience building and maintaining business relationships
Demonstrated experience collaborating with peers and in teams to resolve customer issues.
Demonstrated experience resolving customer issues with a high degree of accuracy and in a timely manner.
Demonstrated experience making recommendations to various levels of leadership.
Demonstrated experience handling escalated customer issues that have a short deadline.
Must demonstrate effective resource and task planning, decision making, results delivery, teamwork, and the ability to stay current with relevant technology and innovation.
Must demonstrate strong ethics, influence and negotiation, leadership, interpersonal skills, communication, and the ability to effectively manage stress and engage in continuous learning.
Compensation and Benefits:
We pay weekly every Friday, have direct deposit, and offer a competitive benefits package: Medical, Dental Vision, 401k plan, etc.
At a minimum, a 7-year background check, education verification, employment verification, and drug screen will be conducted upon hire. Your suitability for employment is contingent upon successfully passing these required pre-employment screenings.
Don't miss out on this amazing opportunity! If you feel your experience is the match for this position, please apply today and join our team. We look forward to working with you!
 INDIND