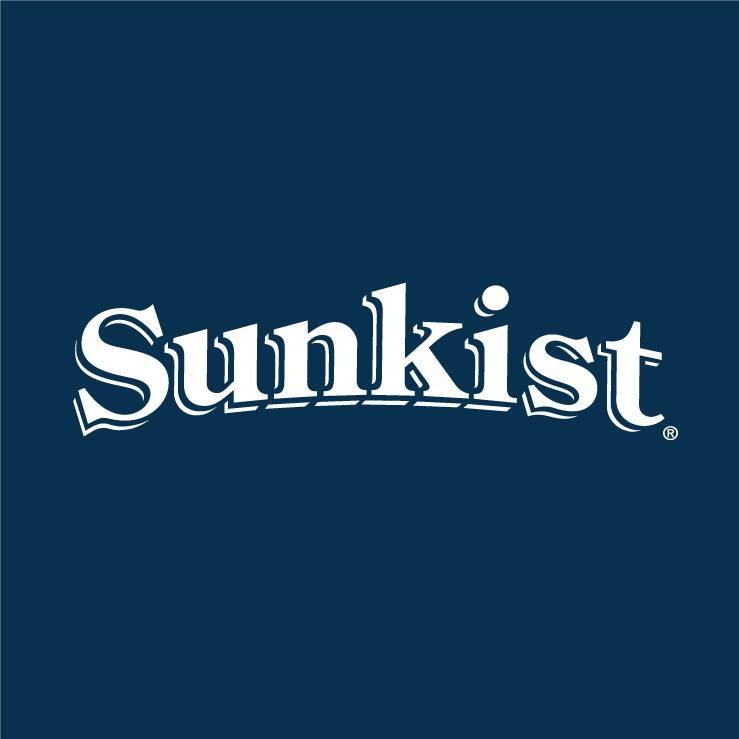 Invoicing Clerk at Sunkist Growers
Valencia, CA 91355
Maybe it's our bright outlook on life. Or, maybe it's the happiness found in our many products. Whatever it is, Sunkist puts a fresh twist on all of its career offerings.
Join our team and discover a freshly-squeezed, refreshing career.
JOB SUMMARY/PURPOSE
The job of the Invoicing Clerk was established for the purpose of invoicing domestic fresh fruit sale shipments and other miscellaneous receivables by entering data to process invoices, credit and debit memos accurately and timely into both Kirkey and NAV systems.
ESSENTIAL JOB FUNCTIONS/DUTIES
Processes claims and invoices corrections on domestic sales orders.

Processes invoicing for domestic sale

s orders and mail invoices to customers.

Maintains customer master file in the Kirkey (domestic) and the NAV (domestic and export) systems.

Verifies processed debit and credit memos.

Reconciles daily Kirkey system balancing reports.

Assists sales offices and shippers, on question needing resolution.

Performs daily Fresh Fruit Invoicing reconciliation.

Resolves errors/discrepancies encountered during Kirkey system reports' balancing in a timely manner.

Processes invoices and credit memos in the NAV system for all departments.

Maintains regular and timely attendance.

Accomplishes department and organization goals by completing related tasks as needed.
 OTHER DUTIES
Performs other related duties as assigned for the purpose of ensuring the efficient and effective functioning of the work unit.

Scans and attaches back-up documents of miscellaneous invoices in NAV.

Reprints invoices and/or other reports for other departments when requested.

Orders invoice forms and office supplies as needed for the department.

Maintains a neat work area; professional appearance and personal conduct at all times.

Attends meetings as requested.
MINIMUM QUALIFICATIONS (Education, Certifications/Licenses, Experiences, Knowledge, Skills and Abilities)
High School Diploma or GED.

At least 6 months experience in an office environment.

Ability to perform basic math, including calculations using fractions, percent's, and/or ratios.

Fluent bi-lingual Spanish required.

Excellent interpersonal, teamwork, and communication skills, including ability to effectively communicate with internal and external customers.

Must possess basic computer skills such as MS Office, Excel, Work and Outlook; ability to operate standard office equipment.
The ability to work independently to perform assigned duties in a timely manner.
PHYSICAL REQUIREMENTS (List not all inclusive)
Measurements:  67-100% of time = Continuously, 45-66% of time = Frequently, 66% of time = Occasionally
Continuously:
Ability to safely and successfully perform the essential functions consistent with Sunkist standards, the ADA, FMLA and other federal, state and local standards, including meeting qualitative and/or quantitative productivity standards.

Ability to maintain regular, punctual attendance consistent with Sunkist standard, the ADA, FMLA and other federal, state and local standards.

Must be able to: talk, listen and speak effectively on telephone; read, write and understand written documents and policy; sit for sustained periods of time.
Frequently:
Ability to type or otherwise work primarily with fingers rather than the whole hand or arm.

Ability to punch calculator with fingers to reconcile data.

Must be able to spend extended period of time viewing computer screen and/or operating a keyboard.
Occasionally:
Moderate Carrying – must be able to lift and carry up to 25 lbs.

Able to stand; walk short distances; pull and/or push; grasp; reach; bend; stoop; kneel; crouch.

Able to assemble retention boxes.
EQUIPMENT USED FOR THIS POSITION
General office equipment such as calculator, copy machine, scanner, computer and keyboard.
MENTAL REQUIREMENTS
Must have the ability to:
Understand, remember, and apply oral and/or written instructions or other information.

Understand, remember, and communicate routine, factual information.

Think logically in order to solve invoicing problems and balancing issues.

Work individually and in a team for the purpose of collaborating and completing projects.

Communicate with individuals by utilizing a telephone, computer, or interpersonal skills.

Add subtract, multiply, divide and to record, balance, and check results for accuracy.

Organize and prioritize own work; Reprioritize continuously throughout the day or week as needed.
WORKING CONDITIONS
Office environment subject to continuous interruptions and background noises.

The noise level in the work environment is usually quiet to moderate.

Work may include extended periods of time viewing a computer monitor and or operating a keyboard.

Must work in office Monday – Friday.

 

A regular telework schedule will not be considered.
DISCLAIMER
This job description indicates in general terms, the type and level of work performed as well as the typical responsibilities of employees in this classification.  The duties described are not to be interpreted as being all-inclusive to any specific employee.  Management reserves the right to add, modify, change or rescind the work assignments of different positions and to make reasonable accommodations so that qualified employees can perform the essential functions of the job.  Nothing in this job description changes the at-will employment relationship existing between Sunkist and its employees.
Well now that all the boring stuff HR makes us put in the job description is out of the way, what is this job really about?  We are looking for an individual who values hard work, fresh ideas and a commitment to excellence. At Sunkist, we value trust, respect for each other, communication and sharing information, generating ideas and creative solutions, working in teams and developing people to add value.
Behind our history of innovation and commitment to market leadership is a company devoted to providing continued education, excellent benefits and good working conditions. We provide all the resources you need to support your professional development, including:
     

A variety of choices for Medical, Dental, Vision, Life and Disability insurance

     

Health Care and Dependent Care Spending Accounts.

 

     

401K retirement savings plan, Match+

     

Generous paid holiday and vacation benefits

     

Internal and external training

     

Generous educational assistance

     

An open job posting system
Sunkist is an equal opportunity employer.  Employment opportunities are open to all qualified applicants without regard to race, color, creed, sex, gender identity, sexual orientation, religion, marital status, age, national origin or ancestry, citizenship status, immigration status, military or veteran status, physical or mental disability, pregnancy, genetic characteristics, or any other characteristic protected by federal, state, or local laws.  AAP/M/F/V/D
For more information about Sunkist, please visit our Employment page at:https://www.sunkist.com/careers/
37,975.00 - 50,165.00 /year
Billing Clerk
What is this?