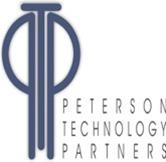 Data Scraper Developer at Peterson Technology Partners
Lake Forest, IL 60045
Job Requirements:
Experience in developing web scraping solutions for scraping multiple e-commerce sites
Create scalable workflows for combining and storing data
Strong web scraping experience (Scrapy preferred, other packages considered)
Good understanding of web technologies (HTML, JavaScript, CSS, XPath, JSON, etc.)
Familiarity with data processing tools (pandas, regex, SQL)
Experience with ETL and creating data pipelines
Basic Linux and git experience
Some data analysis, data science experience is a plus

About the Company:
Peterson Technology Partners (PTP) has been Chicago's premier I.T. staffing, consulting, and recruiting firm for over 20+ years. Named after Chicago's historic Peterson Avenue, PTP has built its reputation by developing lasting relationships, leading digital transformation, and inspiring technical innovation throughout Chicagoland. Now based in Park Ridge, IL, PTP's 250+ employees have narrowed their focus to a single market (Chicago) and 4 core technical areas;
Application/mobile/web development and eCommerce

Data science/analytics/business intelligence/artificial intelligence

Information security/cybersecurity

ERP SAP/Oracle and project management/BA/QA
PTP exists to ensure that all of our partners (clients and candidates alike) make the best hiring and career decisions.
Connect: Web | LinkedIn | Facebook | Twitter | Instagram | YouTube
Review:Google | Glassdoor | Yelp
Apply:Dice | LinkedIn | Monster | Indeed | Glassdoor | All Openings
Peterson Technology Partners is an equal opportunity employer.
Paid sick days
Parking
Professional Development
Vacation/paid time off
Free Food and Coffee
Medical, Dental and Vision
Paid Holidays
Employee Events
Employee Referral Program
106,148 - 137,584 /year
Data Warehouse Developer
What is this?