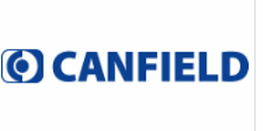 iOS Mobile Applications Developer at Canfield Scientific, Inc.
Fairfield, NJ 07004
Founded in 1987, Canfield Scientific, Inc. is a core imaging lab providing custom photographic systems, image monitoring, and centralized analysis services for the pharmaceutical, biotechnology and cosmetics industries supporting global clinical trials providing primary endpoint data and supporting documentation.  Canfield has supported over 2,000 clinical studies, worked worldwide with thousands of clinical study sites, and has been retained by many of the world's leading biotechnology and pharmaceutical companies.  Canfield's imaging equipment leads the industry providing high-quality, registered, reproducible clinical images.  This, together with proactive clinical image monitoring and a world class quality assurance regimen, sets the gold standard in image quality for clinical studies.
Canfield Scientific, Inc. is looking for an iOS Mobile Applications Developer to add to its rapidly growing mobile application development team in New Jersey. We need a skilled mobile applications developer with experience delivering quality commercial applications on the Apple iOS platform.
Required Skills:
Professional experience with Objective-C and CocoaTouch

Strong mobile UI design skills and demonstrable proficiency using UIKit Framework

Experience using Media Layer Frameworks with focus on CoreImage, CoreAnimation, CoreGraphics, AVFoundation, and Photos Frameworks

Relevant portfolio of iPhone/iPad apps. Your presence in the app store is a plus

Team player. Great communication skills. Patience. Drive

Desire to learn new technologies and evolve skill set

Familiarity with OOP best practices, including MVC

Strong desire to innovate
Basic Qualifications:
Bachelor's degree in Computer Science

3+ years production mobile app development experience

Thorough understanding of the application life cycle in iOS apps

Demonstrated experience with proper memory and resource management on mobile devices
Preferred/Additional Qualifications:
Experience with the CoreData framework or SQLite

Experience interfacing mobile applications with web services

Familiarity with development on other mobile platforms. (Android, Windows) Hybrid app development (HTML5/CSS3) is a plus
117,021.00 - 140,337.00 /year
Mobile Developer / Engineer
What is this?