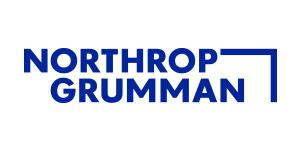 iReturn Business Management Analyst at Northrop Grumman Corporation
Orlando, FL
Job Description
Administrative Services
Northrop Grumman Defense Systems sector is seeking an iReturn Business Management Analyst to join our team of qualified, diverse individuals at our Orlando, FL location.
The qualified applicant will join a cohort of employees re-entering the workforce after a career break of at least two years. This cohort will receive special on-boarding designed to provide an effective re-entry into the workforce. iReturn provides experienced professionals with a 12-week "returnship" to prepare for a full-time career in one of several fields at Northrop Grumman through training, professional development and networking opportunities. Qualified applicants will join a cohort of employees returning to the workforce after a 2+-career break for this "returnship" program that focuses on giving you a seamless transition back into the workforce. This cohort program will run from September - December and prepare candidates for an effective re-entry into the workforce. Upon completion of the program, candidates will be eligible for full-time roles with the company.
Learn more about the iReturn program here: https://www.northropgrumman.com/careers/ireturn-the-northrop-grumman-returnship-program/
The Business Management team at Northrop Grumman Defense Systems is seeking a candidate to join our growing community of professionals in Orlando. The NGDS Live & Synthetic Air Domain Network (L&SADN) operating unit is an industry leader in developing, integrating, and sustaining complex systems for the US Department of Defense (DoD).

The L&SADN systems support simulation and training programs for the US Air Force, enabling a worldwide distributed mission training capability over secure networks.

The Program Control Analyst partners with program management, functional leaders, internal and external customers, and other financial entities to plan and execute programs and contracts.
Roles and responsibilities generally include the following and assignments will be adjusted to find the 'best fit' that leverages the qualified applicant's background:
• Support program execution through monthly and weekly performance analysis on a variety of fixed-price and/or cost-type programs
• Support the preparation and coordination of financial forecasting and reporting, Annual Operating Plan and Resource Plan.
• Support strategic planning process
• Assist finance leadership in achieving all other company financial objectives by helping program execute to financial and strategic business plans