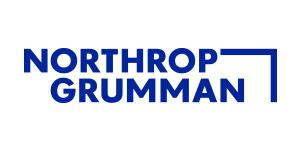 iReturn Supply Chain Planning Analyst at Northrop Grumman Corporation
Rolling Meadows, IL
Job Description
Northrop Grumman Mission Systems is seeking a Supply Chain Planning Analyst to join our team of qualified, diverse individuals at our Rolling Meadows, IL. location.

The qualified applicant will join a cohort of employees re-entering the workforce after a career break of at least two years. This cohort will receive special on-boarding designed to provide an effective re-entry into the workforce. iReturn℠ provides experienced professionals with a 12-week "returnship" to prepare for a full-time career in one of several fields at Northrop Grumman through training, professional development and networking opportunities. Qualified applicants will join a cohort of employees returning to the workforce after a 2+ career break for this "returnship" program that focuses on giving you a seamless transition back into the workforce. This cohort program will approximately run from August - December and prepare candidates for an effective re-entry into the workforce. Upon completion of the program, candidates will be eligible for full-time roles with the company.

Learn more about the iReturn program

Northrop Grumman is a leading global security company providing innovative systems, products, and solutions in unmanned systems, logistics and modernization, cyber security, and C4ISR to government and commercial customers. We operate in all 50 states and 25 countries with 65,000 employees who are committed to innovation, development, and discovery. At Northrop Grumman, we seek to deliver the value of performance by bringing the next generation of technology to life.

The Northrop Grumman Mission Systems (NGMS) Global Supply Chain Team is offering an exciting career opportunity to support a wide variety of major defense programs in Rolling Meadows, IL. NGMS is seeking a Supply Chain Planning Analyst (SCPA) to join its team of qualified and diverse Global Supply Chain professionals supporting a wide range of Situational Awareness, Survivability, and Advanced Warning products.
Alternative Work Arrangements (flexible scheduling and/or work locations) may be available for this position.

The roles and responsibilities of the Supply Chain Planning Analyst (SCPA) include, but are not limited to, the following:

• Develop supply chain strategy and execution plan for assigned program(s). Act as the interface to Program Management for Global Supply Chain.
• Drive strategy of procurement and subcontract activity. Provide support to the subcontract team to ensure purchase order placements are on completed on schedule and within cost targets.
• Support source selection process, second sourcing activity; understand supplier capabilities and risk profiles.
• Monitor key performance indicators; including monthly reporting on labor and material costs, monthly material receipts forecasting; bi-annual estimate to complete inputs to Business Management, and corrective action plans as needed.
• Support and coordinate cross-functional work teams and continuous improvement efforts to increase effectiveness of supply chain initiatives.
• Support proposal activity to identify material strategy, cost and schedule baselines, and risks for the life of the potential program where needed.
• Understand the supply chain management process and procedures to support engineering, manufacturing, and program management requirements.



MSRMM

Basic Qualifications:

• Bachelors' degree in a business or technical related discipline and minimum 4 years of experience or Masters' with minimum 2 years of experience and a current career break of at least two years.
• Experience working in a manufacturing or technology service organization
• Demonstrated working knowledge of global supply chain, manufacturing, or logistics tools.
• Ability to understand financial concepts, analyze data, generate forecasts and manage budgets.
• Ability to work with suppliers providing complex products/services and to drive cost/schedule/quality.
• Proficiency in MS Office suite (Word, Excel and PowerPoint).
• U.S. Citizenship and ability to obtain and maintain a government security clearance.

Preferred Qualifications:

• Masters' degree in Supply Chain, Business or Operations.
• APICS Certifications - CPIM, CSCP.
• Experience in team leadership role.
• Experience working with multiple functions in an Integrated Product Team or matrix environment.
• Experience managing/developing suppliers in a high tech industry diving cost/schedule/quality.
• Proficient in using SAP or similar ERP system.

Northrop Grumman is committed to hiring and retaining a diverse workforce. We are proud to be an Equal Opportunity/Affirmative Action Employer, making decisions without regard to race, color, religion, creed, sex, sexual orientation, gender identity, marital status, national origin, age, veteran status, disability, or any other protected class. For our complete EEO/AA and Pay Transparency statement, please visit . U.S. Citizenship is required for most positions.