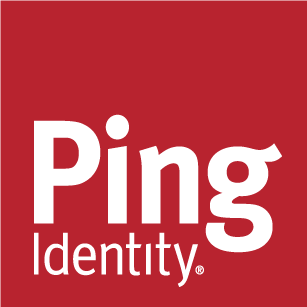 ISV Program Partner Manager at Ping Identity
Denver, CO 80202
At Ping Identity, we're changing the way people think about enterprise security technology. With our creative Identity Defined Security platform, we're building a borderless world where people have total freedom to work wherever and however they want. Without friction. Without fear.
We call this digital freedom. And it's not just something we provide our customers. It's something that inspires our company. People don't come here to join a culture that's built on digital freedom. They come to cultivate it.
We're headquartered in Denver, Colorado, and we have offices and employees around the globe. And we serve the largest, most demanding enterprises worldwide, including over half of the Fortune 100. Because even in the most complex enterprise environments, security shouldn't be a source of anxiety.
The Program Manager is an important part of Ping Identity's worldwide strategic partner strategy. Ping Identity aspires to offer the most comprehensive, inclusive, and profitable partner network in the industry. Ping Identity's Technology Alliance group leads this effort in recruiting new partners, building solutions together, creating necessary routes to market, and selling with impact to our joint customers.
Responsibilities
The Program Manager will work with a team and the Strategic Partner leadership team to guide business operations, strategic and operational projects, and business processes to meet essential goals and priorities.
· You will guide process improvements across the larger team and the Technology Alliance group.
· You will partner with teams to build all of our strategies to meet goals.
· You will manage programs and lead strategic projects that scale across the Strategic Partner organization.
· You will work with Strategic Partnership to determine and document strategy while maintaining processes to promote growth.
· You will ensure success of Technology Alliance group meetings, speaking engagements, partner and customer interactions.
· You will oversee Technology Alliance communications strategy both internal and externally.
· You will manage the business operations and communications for the Technology Alliance group.
· You will report to the VP of Product Management
Qualifications
Required Qualifications:
· 3 years of experience in partner development, partner management, or partner programs
· 3 years of work experience in cloud computing in a product management, program management, or marketing role.
· Bachelor's degree in business, finance, engineering, operations OR equivalent experience.
To perform the tasks of the ISV Program Manager mentioned above, you will have the following competencies:
· You will have structured and data-driven approach to tracking business progress ensuring follow up, understanding and action
· You will operate and manage financial and process controls
· 1 years experience with AWS/Azure/cloud marketplace work experience with sales or marketing capacity launching cloud services enabled solutions in essential industries.
· To successfully perform the tasks of the ISV Program Manager mentioned above, you will have these experiences:
· 3 years of experience in product management, program management, partner or business development, alliance management in the technology industry; cloud experience preferred
· Project management leadership including scope, schedule, budget, quality, and communications.
· You will summarize large amounts of information into crisp recommendations and present and defend recommendations to a variety of audiences
Perks
Medical, dental and vision insurance
401k with company match
Education Reimbursement
Fitness Reimbursement
Fun working environment
Ping Identity is an equal opportunity employer. Qualified applicants will receive consideration for employment without regard to race, color, religion, sex, sexual orientation, gender identity, national origin, disability or protected veteran status.