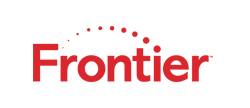 IT Architect at Frontier Communications Corporation
ALLEN, TX
Job Description
The OSS Solution Architect is responsible for providing architectural designs for solutions that address specific business needs. Team members develop expertise within their domain, develop a roadmap for their systems, and communicate that plan to others within the organization. The Solution Architect must assist Enterprise architects to map, define, and standardize technology, data, and business processes for a sustainable, long-term technology roadmap.  This position requires a self-starter with excellent organizational skills and the ability to work on multiple projects.
Responsibilities
Contribute to the strategy and overall vision for IT applications. Understand the current state and help define the future state of the organization's IT environment
Document and develop in-depth knowledge of company's existing IT architecture/infrastructure, and technology portfolio as it relates to their domain.
Provide leadership, mentoring, direction, and assistance as well as architectural consulting expertise to Enterprise Architects, Systems Analysts, Application Developers, and other Solution Architects, to facilitate the delivery of solutions that meet business objectives in a cost efficient manner.
Participate in the development, documentation, communication, and enforcement of a technology standards policy.
Participate in the development, documentation, recommendation, and communication of plans for investing in IT infrastructure, including analysis of cost reduction opportunities.
Review new and existing IT projects and systems designs, ensuring compliance with IT standards and architectural plans.
Collaborate with end users and senior management to define business requirements for complex systems development and gain buy-in for all infrastructure plans.
Work with project sponsors during the project planning phase to understand the requirements in order to define an architecture design that meets the business and technical needs.
Provide complete architecture designs that consider functionality, cost, performance, scalability, reusability, and extensibility.
Contribute to system integration architecture where the solution requires integration between enterprise systems
Identify new technologies, industry trends, and best practices, which should be incorporated into Frontier policies & roadmap
Conduct research and Proofs of Concept on emerging technologies in support of anticipated development efforts, and recommend technologies that will increase cost effectiveness and infrastructure flexibility.
Qualifications
College diploma or university degree in the field of computer science, information systems, or computer engineering.
5+ years work experience in an Information Services position developing large-scale applications
Experience with developing strategic plans.
Experience with business requirements gathering/analysis.
Proven experience in systems design and development.
Strong understanding of information processing principles and practices.
Solid grounding in core enterprise applications, including Ordering, Provisioning, Billing, and Customer Care functions
Working technical knowledge of integration strategies, including web services
Hands-on experience with application development tools, and a solid understanding of application development best practices
Prior experience with software evaluation principles and practice.
Proven project planning and management experience.
Good knowledge of applicable data privacy practices and laws.
Exceptional analytical, conceptual, and problem-solving abilities.
Personal Attributes
Superior written and oral communication and listening skills.
Ability to present ideas in user-friendly language.
Excellent technical architecture and technical support documentation skills.
Strong interpersonal and consultative skills.
Strong facilitation and consensus building skills
Ability to conduct research into emerging technologies and trends, standards, and products as required.
High level of professionalism, integrity and commitment to quality
Ability to effectively prioritize and execute tasks in a high-pressure environment.
Ability to break up complex architecture designs into phased approaches.
Experience working in a team-oriented, collaborative environment.
Experience in architecting solutions, leading development projects, and managing project teams.
Beneficial Attributes
Previous experience in the telecommunications industry
Familiarity with TeleManagement Forum's eTom, SID, and TAM models