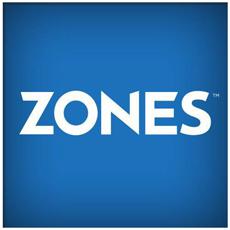 IT Desktop Technician at Zones Inc.
Cleveland, OH
Description
As a rapidly growing global provider of IT solutions, we've expanded from Seattle to Sydney and beyond – with reach in over 80 countries around the world. Today's top brands count on Zones and our world-class partners – Microsoft, Apple, Cisco, Dell, Lenovo, and more – to transform their enterprises. To support this transformation, Zones offers products and services across four Solution Environments: Workplace Modernization, Network Optimization, Data Center Transformation, and Security Fortification.

Zones nfrastructure, the Services Company of Zones, is a collaborative team of more than 700 technology architects, engineers, technicians, and specialists that designs, builds, and operates IT solutions. Our focus on insight, execution, and results has helped us become the First Choice for ITTM for many of today's top brands.

POSITION OVERVIEW

Location: Greater Cleveland area
Term:  2-3 month Temp-to-hire 
Hours: Mon-Friday 1st shift
Travel: local travel throughout greater Cleveland area.
Candidates must have reliable car, valid lic (mileage reimbursed from site-to-site)
Pay:  $17-19/hr commensurate with exp + benefits.

All work is done onsite at our customer location in Cleveland. 
Our home office based in Albany, NY will remotely manage the individual but this role is not work-from-home.  This person is to be based in Cleveland or surrounding areas and all work is required to be done onsite at our client location. 
As a Lifecycle Technician, you will provide hardware/software/structure cabling, technical service, installation, configuration, and problem resolution in a PC/network/infrastructure environment. You will assist in completing proper inventory and asset recording processes throughout your shift and are required to provide a summarized report to meet partner expectations. You will work directly with the site coordinators, our customers and Zones' team for daily updates, overview of work expectations and feedback on work completed.
Key Responsibilities
The requirements listed below are representative of the knowledge, skill, and/or ability required. Reasonable accommodations may be made to enable individuals with disabilities to perform the essential functions.
The Desktop Technician is primarily responsible for:
Install, configure and support new hardware and software for our customers.
Ensure proper tracking and maintenance of hardware and software systems utilized by the team.
Act as the liaison between Zones' team and the customer.
Follow specific instructions provided by site coordinators to troubleshoot and upgrade customer's IT workstations.
Provide technical support to customers with very different levels of IT knowledge and competence.
Scan in and pack up legacy equipment at the end of each shift aligning with Zones and customer standards.
Provide summarized reporting to Zones' team and the customer at the end of each shift.
DDR Report is to be completed by the technicians at the end of every shift

Save the DDR with the building name/site name in the title
Complete a separate DDR for each building/site the team is working at
The Log Status Report must be ran at the end of your shift. Running this report earlier in the evening does not provide accurate data for the SC's, CCF or Zones PM Management team
Include the breakdown of devices completed by technician in the DDR (template attached)
Ensure the total in the summary matches the deployment breakdown – these totals count toward our monthly goal – if these are not accurate then our completion rate is impacted – CCF, Zones and IBM use these metrics for reporting and billing
Outline issues completely and fill in each category listed
Outline any devices that need to be re-imaged and with an
Provide customer sign-off documentation at customer's workstation.
Demonstrate a high level of professionalism, interpersonal skills and team-oriented attitude.
Demonstrate active listening skills with ability to act with sensitivity and empathize with customer's situation.
Demonstrate compassion and discretion in a patient care environment in support of overall service provided to the customer.
Maintain a clean work environment.
Other duties as assigned.
We are seeking candidates with the following experience and skills
High School diploma or equivalent Associates degree preferred and experience with PC systems, related peripherals and common software programs and Operating Systems.
Familiarity with standard Windows O/S and Office suites.
Ability to thoroughly and accurately perform inventory and asset recording and complete paperwork as required by customer, including vendor warranties.
Ability to perform final configuration tasks on customer premise.
Experience with desktop hardware.
Experience with structure cabling.
Excellent customer service and communication skills.
Valid driver's license.
Ability to lift 50 lbs
**Employment is contingent upon clearing Zones Backround check & DMV Record check.  You will also be required to complete a second background check satisfactory to the Customer, or Client. If the results of this secondary background check are not satisfactory to the Customer, or Client, your employment may be terminated.

Zones nfrastructure offers a comprehensive Benefits package
While we're committed to providing top-tier solutions, we're just as committed to supporting our own team. Our employees enjoy a variety of comprehensive benefits, including medical/dental/vision coverage, life insurance, a 401(k) plan with matching provision, paid time off, and much more. And as a Minority Business Enterprise, a Corporate Plus member of the Northwest Minority Supplier Development Council, and an Equal Employment Opportunity Employer, our community is just as diverse.
At Zones, work is more than a job – it's an exciting career immersed in an inventive, collaborative culture. If you're interested in working on the cutting edge of IT innovation, sales, engineering, operations, administration, and more, Zones is the place for you!