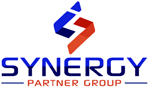 IT Help Desk Technician at Synergy Partner Group
COLORADO SPRINGS, CO 80920
Job Title: Systems Support Technician Levels 1-3
Type of Position: Full-Time; Non-exempt (pay range based on experience)
Position Summary: The Systems Support Technician responds to user/client questions and requests for assistance by recording, categorizing, diagnosing and recommending solutions to problem situation described in multiple platform environment, in a timely manner. Use problem-solving skills to search for solutions within a diverse procedural thinking environment. Also, will resolve immediate user problems, as well as identify and report problem trends which may indicate system-wide problems or malfunctions to management.
Essential Functions
Filters Help Desk calls and provides basic support and troubleshooting such as password resets, printer configurations, break/fix instructions, ticket routing and escalation to Systems Support Technician II and Systems Support Technician III support.
Answer questions and recommends solutions to assist clients experiencing problems in a prompt, accurate and efficient manner by listening to client descriptions of problem situations; identifying and courteously asking questions to elicit clarifying information about the problem; analyzing the information obtained through questioning to diagnose and identify solutions to the problem by taking appropriate corrective action to resolve the problem.
Responsible for supporting end users in the use of various software programs.
Logs tickets, resolves problems, refers issues to others and follows up to ensure resolution.
Provide technical support to internal and external customers in solving product problems.
Review more complex problems with programmers/administrators integrators to ensure appropriate measures are taken.
Makes recommendations concerning technical support procedures.
Develop and document technical support procedures. Also tests products, recording and reporting problems found.
Performs other duties and projects as assigned.
Supervisory Responsibilities
None.
Knowledge and Critical Skills/Expertise
Education/Experience: High School diploma or GED required; Associate Degree in Computer Science or Information Systems preferred; Minimum of one year of relevant experience.
Language Skills: Excellent written and oral communication skills including editing skills. Exhibits exceptional customer service orientation. Interacts professionally and courteously with co-workers and clients.
Mathematical Skills: Ability to add, subtract, multiply, and divide in all units of measure, using whole numbers, common fractions, and decimals. Ability to compute rate, ratio, and percent and to draw and interpret bar graphs.
Technical Skills: Strong background in Microsoft Operating System (Windows 7, 8, 10), Microsoft Office, PCs and various peripherals like monitors, printers, faxes, scanners and input devices (keyboard and mouse). Must have strong working knowledge of various desktop applications that may be found on a PC; including WinZip, Ghost, Web Browsers, Readers and Viewers. Strong background with various types of Smartphones.
Reasoning Ability: Ability to solve practical problems and deal with a variety of concrete variables in situations where only limited standardization exists.
Certificates, Licenses, Registrations: Valid Driver's License and reliable transportation. Technical Certificates (A+, Network+) preferred.
Other Skills and Abilities: Background in technical help desk support, configuring, assembling, integrating and trouble-shooting Intel based server products and associated peripherals. Maintain a professional attitude and demeanor when in stressful situations. Ability to multi-task and thrive in a fast paced environment. Scheduled on-call (after normal business hours) is required. Travel to clients will be required at times.
Physical Demands
Seeing – Must be able to see well enough to read reports and use a computer. Include close vision, distance vision, color vision, peripheral vision, depth perception and the ability to adjust focus.
Hearing – Must be able to hear well enough to communicate on the phone and in person.
Standing/Walking/Mobility – Occasionally required to stand; walk; sit.
Climbing/Stooping/Kneeling – Must be able to stoop and kneel for short periods of time. Stoop, kneel, balance, crouch or crawl.
Lifting – Must be able to lift up to 25 pounds occasionally. Reach with hands and arms.
Fingering/Grasping/Feeling – Must be able to write, type, and use the phone system. Use hands to finger, handle or feel objects, tools or controls.
Environmental Conditions
The noise level in the work environment is usually moderate.
Work environment is usually indoors, and occasionally the employee will be exposed to seasonal weather conditions, due to client needs
13.00 - 25.00 /hour
Bonuses, Health Care, 401k